GAY AND LESBIAN HOTELS IN Switzerland
Switzerland has recognized registered gay partnerships since 2007, and traditionally rights of individuals have been high on the agenda, however the country regards privacy highly and expects citizens and visitors to respect this. The Swiss tourist board fully embraces the gay and lesbian traveller and has many promotional campaigns for the LGBTQ+ visitor.  Both Zurich and Geneva have a thriving gay scene and Lausanne's large student population makes Switzerland a very welcoming and comfortable country for gay visitors. Zurich has a varied gay nightlife with its vibrant and varied gay district along the streets of Niederdorf. In June the city hosts Zurich Gay Pride (formerly known as Christopher Street Day), which is a popular event. Geneva held its pride event in 2011 after a 7-year absence, yet its gay scene is busy, Le Tube is the oldest gay bar in Geneva with much of the scene in the old streets of the city. Basel with its 2,000-year-old cultural capital has extraordinary architectural heritage, with a love for music and trams – it too has quite an energetic gay nightlife. The Switzerland's history dates back over 7,000 years and has become known for its chocolate, cookoo clocks, white alps, watches, and being one of the wealthiest countries in Europe. The summer can be warm and mild yet the winter brings bitter cold with the snow cementing the glory of alpine skiing. The best time to visit for good snow conditions is January – March, especially for SWING – the Swiss Gay Skiing and Snowboarding Week in March.There's plenty to see in Switzerland including The Chillon Castle on the edge of Lake Geneva, Geneva Jet D'eau one of the tallest fountains in the world standing at 140meters and of course the National Park with impressive lakes flanked by stunning mountains.
EVENTS in Switzerland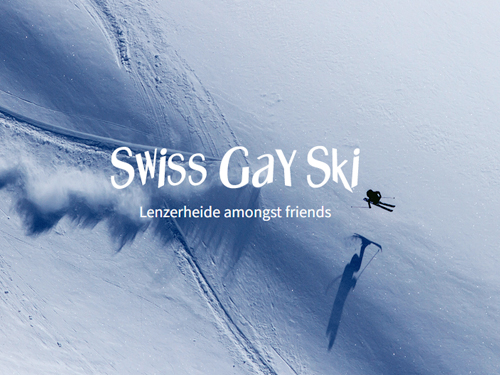 18 - 25 March 2023
Gay Ski Week Lenzerheide will be held on 18th March 2023 to 25th March 2023.
CONTINUE READING
GAY & LESBIAN FRIENDLY HOTELS IN Switzerland
THE TRAVEL BLOG
TIPS, IDEAS AND INSPIRATION
GO TO BLOG