22 - 29 January 2022
Arosa Gay Ski Week 2022
Arosa Gay Ski Week 2022 starts on January 22nd to January 29th 2022 for everyone to enjoy skiing, snowboarding, sunbathing, apres-ski, nightly parties, great food and spas. The event is in the heart of the fantastic Arosa Lenzerheide ski area in the Swiss Alps.
Arosa Gay Ski Week 2022 welcomes 7 days of winter fun with pure enjoyment and relaxation. The event offers the best snow conditions, many sunny days and over 600 participants make the event one of the most famous and popular gay and lesbian ski week in Europe. Cozy ski huts, warm mulled wine or romantic horse-drawn carriage rides guarantee you a true winter flair and the perfect blend of beautiful surroundings, party and stylish accommodation.
Want to read more, look at the programme or book event passes in advance Click Here
Recommended Hotel
Uncomplicated hospitality, award-winning cuisine, superlative spa and wellness facilities, breathtaking views and the luxury of a private mountain railway. Read more.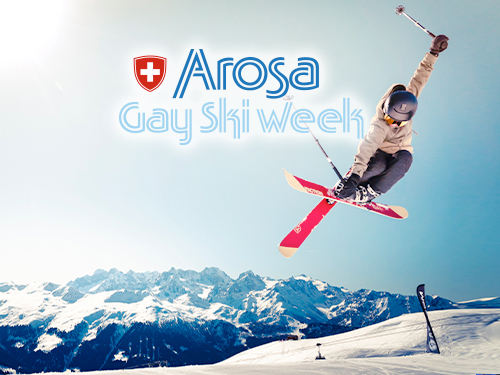 EVENT WEBSITE