GAY AND LESBIAN HOTELS IN Oceania
Although Australia and its colorful gay life may take up a large geographical landmass area of the Australasian continent, not all countries have such a liberal attitude to homosexuality.
In Samoa, Tonga, Nauru among others homosexuality is illegal and punishable, it's largely the (former) colonies of other countries (France, United Kingdom and USA) where there is a relaxed tolerance of gay people. New Zealand may have a small population yet it is open and liberal and has a very visible gay scene with pride events in Christchurch and Auckland, as well as a Gay Ski Week in Queenstown. Australia home to the world-renowned Sydney Mardi Gras and Alice IS Wonderland Festival is a popular gay destination with a wealth of landscapes, habitats and mega cities to enjoy.
Papeete is a popular people-watching city, Papua New Guinea can be dangerous, and Noumea with wonderful beaches and colonial towns is emerging as a new tourist spot. Visit the lagoon of Bora Bora, white beaches of the Coral Coast, the tropical islands of Aitutaki or the most amazing Great Barrier Reef.
On this continent you can feel a million miles away from anywhere. Oceania has a diverse range of beautiful scenes with mountains, rain forests, thousands of islands, deserts and simply put, a paradise that is only found in dreams.
ALL GAY HOTELS IN Oceania
LGBTQ+ EVENTS AROUND THE WORLD
AND WHERE TO STAY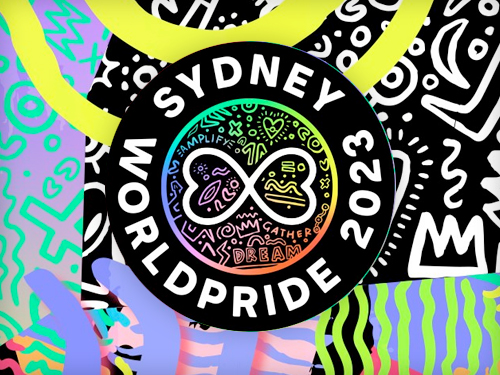 17 February - 5 March 2023
Sydney WorldPride will take place from 17 February to 5 March 2023.
Sydney hotels
ALL LGBTQ+ EVENTS
THE TRAVEL BLOG
TIPS, IDEAS AND INSPIRATION
GO TO BLOG