Music, dancing, parades, food and joy – can you think of a better way to come together as a community and celebrate who you are? We can't either. World Pride may have been this year's biggest LGBT event, but you don't need to wait until next June to continue celebrating. There are plenty of LGBT events and festivals popping up all over the world and turning into an increasingly important travel motivator for people everywhere. 
Besides being a fun way to spend your holidays, LGBT events and festivals make a positive impact on local economies. To give you an idea, Pride Toronto 2018 contributed an estimated $681 million to Ontario's GDP and supported 5,600 direct jobs. Even better, recent European Commission research found that profits made at LGBT events are often spent to fund projects related to LGBT and HIV issues, generating a further positive social impact. As if you needed another reason to attend an LGBT event? You can now party knowing you're helping promote an LGBT friendly culture.
Our top five unmissable LGBT events and festivals 
When: 27 – 28 July 2019
Why attend: Milkshake is more than your average dancing festival: an event with a clear message, it's as much about respect, freedom, love and tolerance as it is about thinking out of the box. While not branded as an LGBT event in itself, the annual fixture at Amsterdam's Westerpark is well loved by the gay community for the message it spreads.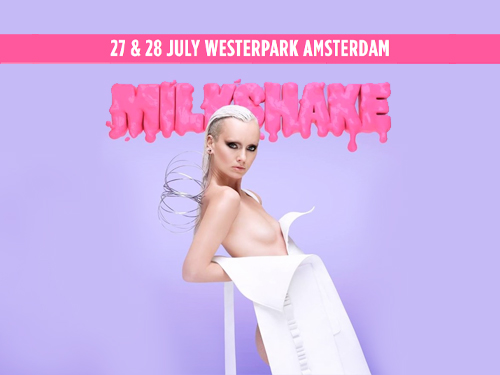 According to their Facebook page, the festival shows that entertainment, taste in music, choice of clothing and status have nothing to do with sexuality. 
Where to stay: Gay-friendly boutique hotel Andaz Amsterdam Prinsengracht. We love it for its adventurous design, energetic buzz and unique surroundings. And don't even get us started on the free snacks. 
When:8 – 18 August 2019
Why attend: Europe's largest gay festival, Barcelona Circuit, attracts an annual crowd of 70,000 visitors – with over 70% coming from abroad. The 11-year-old LGBT festival hosts an array of events including movies, competitions, a boat cruise and a waterpark party. Need we say more?
Where to stay: Located in Eixample, often called 'Gayxample' for the it's vibrant gay scene, Axel Hotel Barcelona is an adults-only boutique hotel. Its cosmopolitan atmosphere, elegant rooms and exclusive spa make it incredibly excellent value for money. 
When: 21 – 28 August 2019
Why attend: Located on the island of Mykonos in Greece, XLSIOR Mykonos is one of the most exclusive international gay summer festivals. Celebrating its 10th anniversary this year, the LGBT event promises to bring the 'crème de la crème' of the Gay world in terms of DJs, dancers and entertainers.
Where to stay: We love The Elysium Hotel for its spectacular panoramic view of the historic town of Mykonos and the crystal clear waters of the Aegean Sea. In Greek mythology, the Elysium represents a playground of the Greek Gods – a vibe the gay hotel strives to recreate through and through. The sunset parties with drag queen shows and professional dancers are a must see when on the island. 
When: 4 – 10 March 2020
Why attend: An annual, week-long celebration of music, dance and community, the Winter Party Festival in Miami was created with the underlying purpose of raising critical funds for the LGBTQ community. The iconic LGBT event features dozens of parties on the beach and draws crowds by the thousands from around the globe.
Where to stay: Our favourite hotel in Miami Beach is the sleek and LGBT friendly Hyatt Centric South Beach Miami. With its third-floor rooftop pool deck, you'll want to spend most of your time soaking up the sunshine with a sangria or mojito in hand. The hotel, located on historic Collins Avenue, is only steps away from popular Lincoln Road Shops, Española Way, Art Deco District, and famous Ocean Drive. 

When: To be announced
Why attend: White party week, which encompasses 16 major parties throughout Miami, raises funds to Care Resource, a local AIDS service organisation. The events include pool parties, a muscle beach party and a reception at the well-known Perez Art Museum, to name a few. With its 'dress to impress' theme, Miami has never shined brighter than during White Party Week. Truly an unmissable LGBT event – dates to be announced soon.
Where to stay: Located in downtown Miami, the Eurostars Langford's jewel of Beaux Arts architecture attracts sophisticated travellers from near and far. The luxurious, LGBT friendly hotel perfectly blends 1920s design with modern decoration, making staying at this hotel a unique experience. 
Never miss an LGBT event with World Rainbow Hotels
And there you have it – the 5 best LGBT events and festivals worldwide. Can't make it to any of them? Don't worry, we have a long list of all worldwide LGBT events (and where to stay) year round on our website. Our team works hard to continuously update it to bring you the best LGBT events and hotels. Why not subscribe to our newsletter to stay in the know on all things LGBT festivals, travel, and hotel offers?