World Rainbow Hotels provides its member hotels the opportunity to receive incremental reservations from the LGBTQ+ sector.
The below listed A LA CARTE MARKETING items can booked by the hotel either when joining the program, or at any time during the hotel's membership period.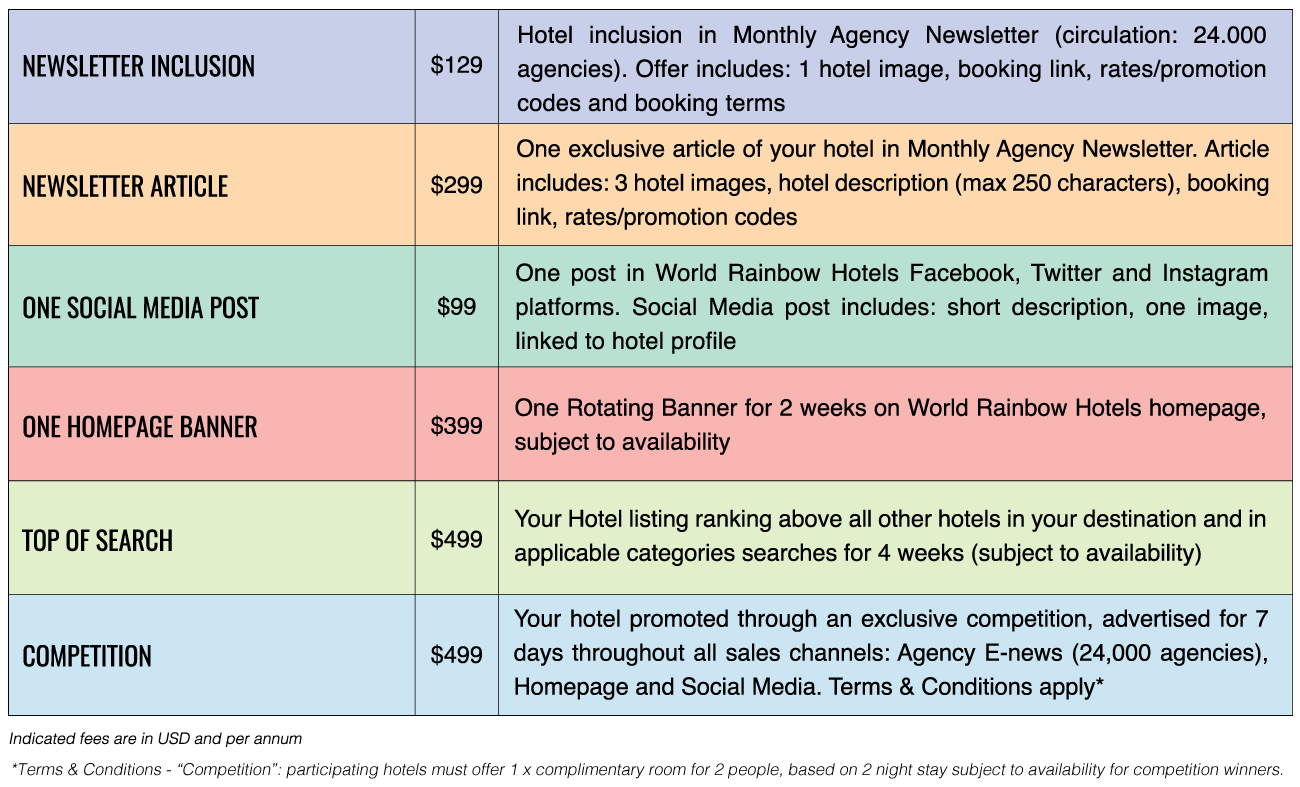 A LA CARTE MARKETING
NEWSLETTER INCLUSION
Promote your hotel through an inclusion in on our Monthly Agency Newsletter (circulation: 24,000 agencies). Inclusion includes:
NEWSLETTER ARTICLE
Promote your hotel through an article in on our Monthly Agency Newsletter (circulation: 24,000 agencies). Article includes:
3 hotel images
Hotel description (max 250 characters)
Booking link
Special Rate/Promotion and/or event at property (description, booking codes & terms)
Social Media Posts
Promote your hotel in our Facebook, Twitter and LinkedIn accounts. Facebook and Twitter are used for end-consumers while LinkedIn helps us highlight your hotel to travel agencies and corporate bookers.
Hotels are invited to send us stories and news of their hotel and city, so that we can spread the world to our website.
(Examples: Motif Seattle, Kimpton Eventi New York)
HOMEPAGE BANNER
Your hotel will be highlighted for two weeks on our homepage. Because of limited space restriction, we recommend you book our homepage spot well in advance.
COMPETITION
Gold and Platinum Members are promoted through an exclusive competition, advertised for 30 days throughout all sales channels, including consumers newsletter, agency newsletter, social media and promoted in exclusivity on our homepage for 7 days.
This is a great opportunity for your hotel to get prime exposure in the LGBTQ market and grow your own consumer database.
The winner receives a voucher for a two-night stay at your hotel, valid for 12 months, subject to availability.
The hotel receives a GDPR (*) compliant consumer database of all participants who opted to receive more news and information about the hotel.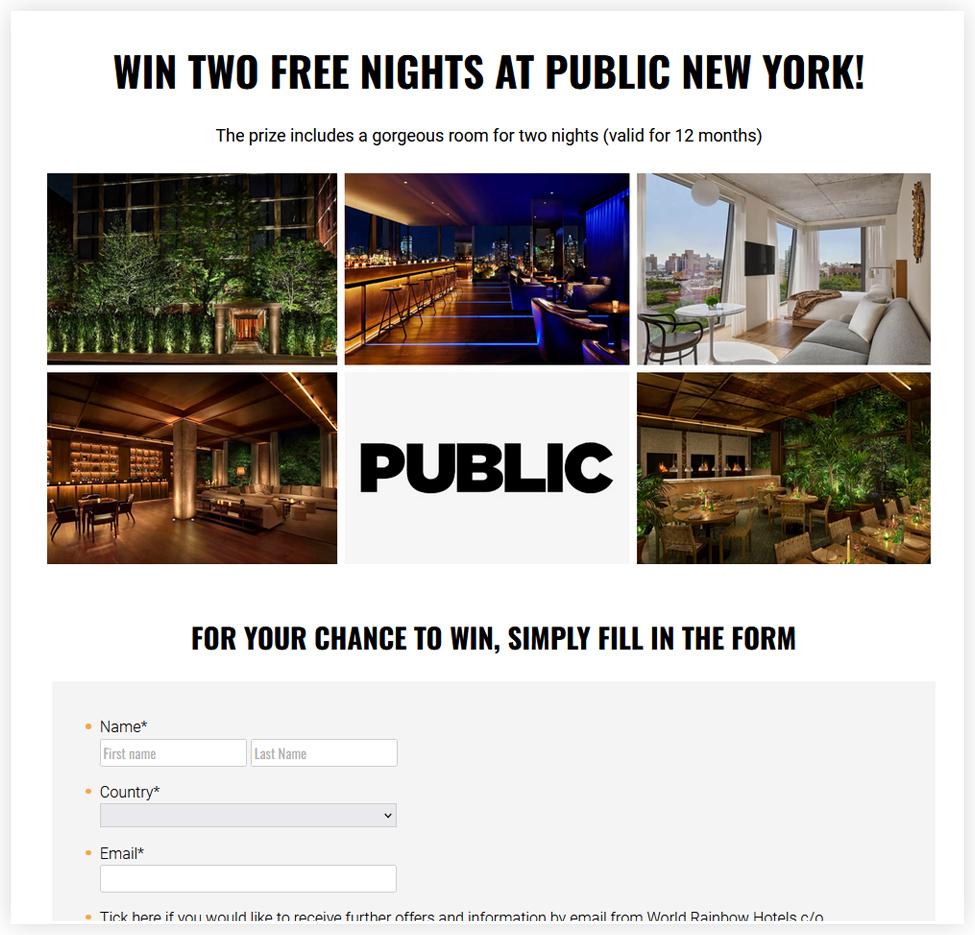 (*) GDPR (General Data Protection Regulation) is the EU & UK Citizen personal data protection bill.