From classic masterpieces and well-known artists to modern audio-visual experiences, travelling to satiate a passion for art is a great reason to explore in 2023. We've scoured the world for the best art exhibitions to see in 2023.
These must-see art shows include modern and contemporary artists, through to the likes of Picasso and Michelangelo. Hold on to your hats – there's even an indoor roller coaster to ride!
Modern and Contemporary artists
Art exhibitions to see around the world in 2023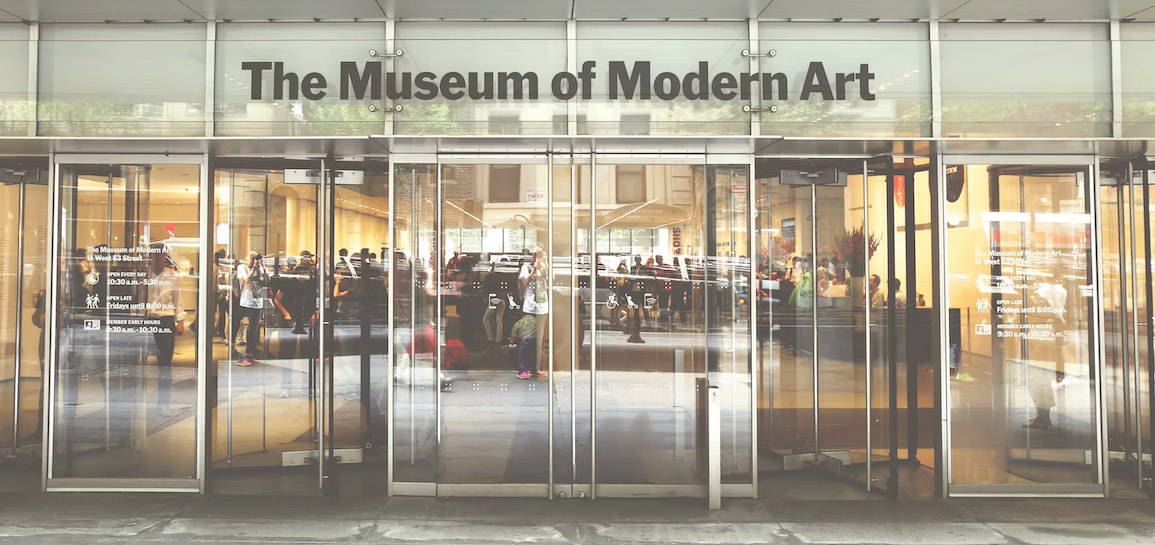 Hong Kong, Hong Kong – Yayoi Kusama: 1945 to Now at M+. Until 14 May 2023.
With a career spanning seven decades, Kusama's life and avant-garde work are explored in this must-see exhibition. Over 200 works from her portfolio displayed alongside archival material, explore the ability of art to heal and reflect on thematic approaches covering life, death and everything in between.
Montreal, Canada – Parall(elles): A History of Women in Design at Montreal Museum of Fine Arts. Until 28 May 2023.
With a diverse collection of objects and artwork, this must-see art exhibition celebrates North American women in design. Explore the social, political and personal challenges of women as told through their designs of ceramics, metalwork, furniture and more – including Ruth Glennie's 1958 prototype Fancy Free Corvette.
New York, USA – Georgia O'Keeffe: To See Takes Time at the Museum of Modern Art (MoMA). Until 12 August 2023.
The perfect Spring/Summer display, MoMA highlights O'Keeffe's floral artworks alongside a look at the artist's working methods and tracking the development of her career. Starting with bold lines, landscapes and nudes, before the emergence of flowers, portraits and aerial views, O'Keeffe's career has nature at its core.
Paris, France – Basquiat x Warhol: Painting 4 Hands at Fondation Louis Vuitton. From 5 April to 28 August 2023.
Jean-Michel Basquiat is a regular feature at the Fondation Louis Vuitton. This must-see art event in Paris reveals his collaboration with Andy Warhol – a pairing that produced around 160 pieces, 80 of which are on display here. Showcasing the energy of 1980s New York, paintings and sculpture from the duo sit alongside work from their contemporaries in this exploration of pop culture and cross-generational creation.
The Masters
Must-see art exhibitions in 2023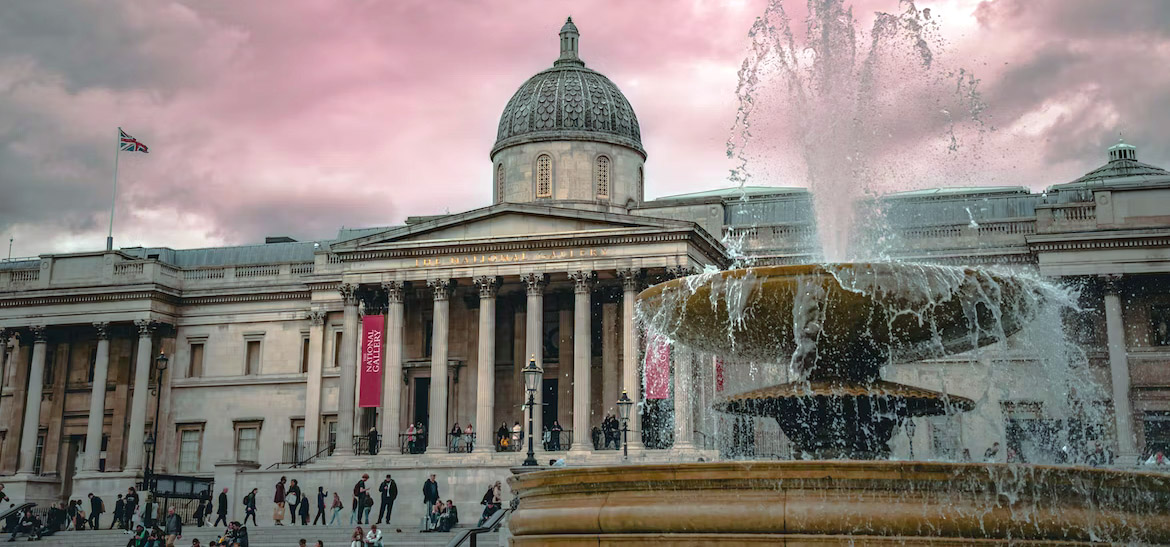 London, UK – After Impressionism: Inventing Modern Art at the National Gallery. Until 13 August 2023.
Cézanne, Vincent van Gogh and Paul Gauguin had a strong impact on fellow artists; this exhibition explores their innovation and influence from 1880 to 1914. See sculptures from Rodin and Claudel alongside work by Klimt, Munch, Matisse, Picasso and Mondrian at this central London gallery, located on the iconic Trafalgar Square.
Madrid, Spain – Celebrating Picasso, various venues. Until January 2024.
To commemorate the 50th anniversary of Pablo Picasso's death, Madrid is hosting a range of exhibitions and events throughout 2023. Explore the last decade of Picasso's work at Last Picasso (La Casa Encendida; 19 May to 17 September), the influence of El Greco on Picasso (Prado Museum; 13 June to 17 September), and his inspiration in Picasso vs Velázquez (Casa de Velázquez; September to November).
Tokyo, Japan – Henri Matisse: The Path to Color at the Tokyo Metropolitan Museum of Art. From 27 April to 20 August 2023.
Starting the year with the popular Egon Schiele exhibition (to 9 April), the museum pivots to the artistic revolutionary Henri Matisse. Calling on the extensive collection of the Centre Pompidou, this is the first large-scale Matisse exhibition in Japan in twenty years and covers the breadth of his career and portfolio.
Vienna, Austria – Michelangelo and the Consequences at the ALBERTINA Museum. From 15 September 2023 to 7 January 2024.
This Renaissance master remains an influence on artists centuries after his death. From heroic to soulful, Michelangelo's influence is explored via a collection of his nude drawings, shown alongside work from his contemporaries and successors.
Light and action
Immersive and unusual art exhibitions to visit in 2023
Amsterdam, The Netherlands – Dalí and Gaudí at Fabrique des Lumières. Until end December 2023
While Vermeer at the Rijksmuseum (to 4 June) is sold out, there's still plenty of reasons for art lovers to visit Amsterdam – including regular collections of Dutch masterpieces at Rembrandt House, Van Gogh House and the Rijksmuseum. Fabrique des Lumières sheds a new light on Salvador Dalí's surrealism (accompanied by music of Pink Floyd) and Antonio Gaudí architectural designs (to tunes by George Gershwin). Tickets also include entrance to Recoding Entropia – an audiovisual experience exploring evolution.
Chicago, USA – Mold-A-Rama™: Molded for the Future at the Museum of Science & Industry. Until late 2023.
Art galleries don't need to be quiet, stately affairs. The Mold-A-Rama™ exhibition explores the joy of plastic-moulding and even lets you create your own figurine to take home. Debuted at Seattle's World Fair in 1962, the Mold-A-Rama™ machine can be seen as a forerunner of today's at-home 3D printers. Explore the machine's most popular creations, including a replica of the World's Fair monorail.
Los Angeles, USA – Carl Craig: Party/After-Party at The Geffen Contemporary at MOCA. From 16 April to 23 July 2023.
Awaken your senses with this sonic journey housed in a former police car warehouse. Techno DJ Carl Craig has created an immersive event, showcasing a club night from the perspective of a DJ from before the doors open through a pulsating evening and into the come-down at an after-party.
North Adams, Massachusetts, USA – EJ Hill's Brake Run Helix at MASS MoCA. Until January 2024.
Explore art outside the big cities with a road trip to North Adams in north-west Massachusetts. EJ Hill's first solo museum show may be talked about because of its rideable indoor roller coaster (advance bookings required), but it also contains a deeper look at today's world. Sculptures, painting and performance art combine as Hill turns your gaze to endurance, trauma and joy as told through athletics, religion and amusement parks.