Even though there are far too many destinations across the world that make a huge mistake by blacklisting the LGBTQ+ community; and at the end of the day a financial loss on their part, considering the amount of money our community manages to spend on travel – it's best we leave the negative ninnies in the wind and focus on what makes us happy.
Gay friendly destinations far outweigh unwelcoming parts of the world. We have plenty to do and see including beautiful landscapes, gorgeous beaches and so much drink and food you might just have to book 2 seats on the way home. Check out our list of the top friendly destinations worldwide, and start planning today.
1. San Francisco, USA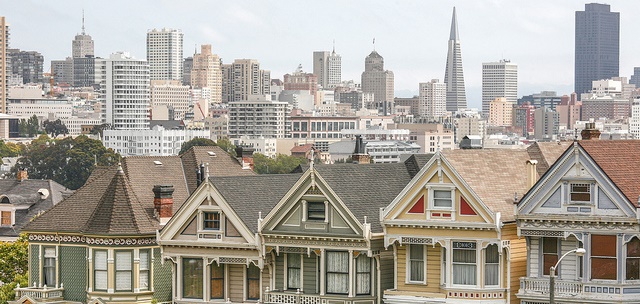 If you want a little bit of our history, more LGBTQ+ than you can shake a stick at and all around good fun than San Francisco should be one of your top destinations. The "City by the Bay" is by far one of the most vibrant gay destinations worldwide, attracting millions each year; not only for the gay community as a whole but also for beauty and panoramic views. Guaranteed if you plan on visiting San Francisco anytime soon, make sure it's a long trip; with so much to do and so much to see you won't want to miss a thing.
2. Toronto and Church Street, Canada
Don't count out Canada, Eh! Just like Manhattan, Toronto is another city that never sleeps. And the one place you're sure to find everybody awake is downtown Toronto on Church Street. Next to Vancouver, BC, Toronto is the hot spot to be if you plan on visiting a gay friendly neighborhood in the great White North. And, on that note, a little piece of advice – make sure you save your visit for the summer months.
As you probably already know Canada never really gets a lot of complaints; known for being incredibly polite, almost too apologetic and especially for their very own delicacy – the Poutine. Toronto just happens to be a hot pick for this list; but the best part about Canada, with regards to the LGBTQ+ community is the equality across the entire country. Gays can freely marry and are granted the same rights as everyone else.
Check out Toronto's Gay Pride in July; an incredible event that attracts hundreds of thousands of people across the world.
3. Puerto Vallarta, Mexico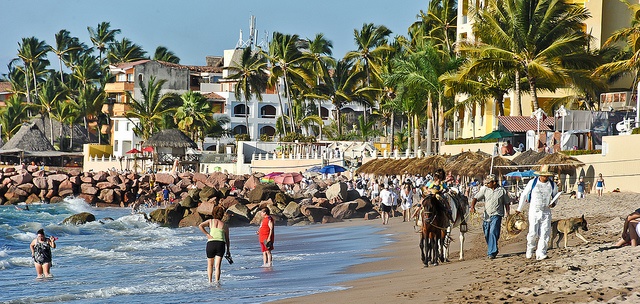 In Mexico there is a lot to be happy about. But, Puerto Vallarta offers something a little bit more special when it comes to LGBTQ+ – one of the best Gay discos in North America. Although Mexico has long welcomed the gay community to one of its many Gay resorts, the country itself is on the verge of legalizing same-sex marriage. In Mexico you will find beautiful beaches, beautiful and kind people and plenty of drink and food that will no doubt sink you to the bottom of the sea bed – so be careful!
4. Spain, Sitges
Sitges is one of Spain's biggest gay travel destinations; beautifully situated on the coast line of Spain and only a 20 minute drive from Barcelona, Sitges is an absolute must for your holiday destinations. Gay bars, gay beaches, gay hostels, shopping, eating, drinking…if you're looking for a place to unwind or just chill out, it's probably best you NOT choose Sitges. Visiting Sitges is on the top of the list for every Gay traveller. Here you can frolic on the beach, shop until you drop or just dance the night away.
5. Portugal, Lisbon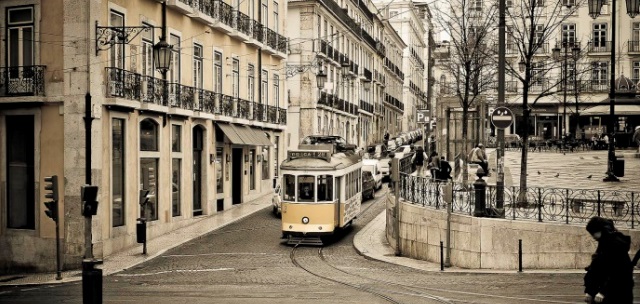 Another great Gay 'hot' holiday destination is Lisbon, Portugal – incredibly beautiful and historic; if you are looking for a very affordable get-away, Lisbon is your top choice. Portugal welcomes the LGBTQ+ community with open arms, and offers up an impressive travel guide for the Gay community. Not only will you be perfectly entertained with much to do, the people of Portugal are some of the friendliest on the planet. Great food, great wine and plenty of shopping await you in Lisbon.
6. China, Shanghai
Really? China? Yes, believe it or not, Shanghai is quickly becoming a hot destination for the LGBTQ+ community. Although in the past, China wasn't exactly one of the friendliest towards the LGBTQ+ community, they have quickly changed their tune. Realizing the monetary benefits of catering to the Gay community, has turned Shanghai into a fabulous destination choice. Shanghai offers plenty of gay bars, as well as a dedicated gay hotel and an entertainment complex.
7. Australia, Sydney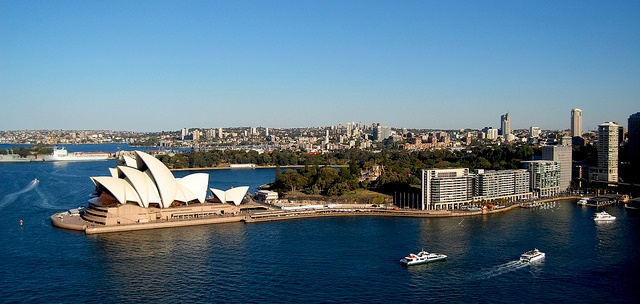 Sydney is probably best known in the Gay community for having one of the world's largest gay prides. Regardless of what you might have heard on the news when it comes to equality for LGBTQ+ in Australia, the people are much more liberal than you think. The Gay and lesbian culture here is loud and proud; as well as well-organised and a very colourful part of Sydney's social scene. In Sydney you are guaranteed an exciting beach life, plenty of shopping and gay friendly venues.
8. England, Brighton
If you're looking for a little piece of Gay heaven, then Brighton should be your top destination. Brighton can easily be described as one of the most vibrant queer communities in the UK. Here you will find some of the best gay-owned bars and hotels; and, not to mention plenty of saunas, lots of shopping, cafes and great bookshops.
9. The Netherlands, Amsterdam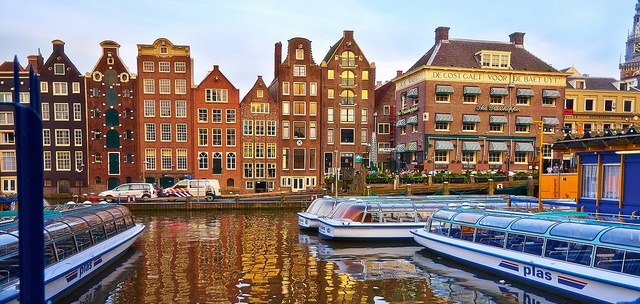 Make sure to book plenty of time off before venturing to one of the best locations in Europe for the LGBTQ+ community. Amsterdam is known for several 'alternative' tourists' attractions; but it's also known as the gay and lesbian capital of Europe. Estimates of the proportion of gay and lesbian people is said to be at around 20% to 30%. Here you will find a number of gay venues, more than 100 bars and nightclubs, hotels, sport clubs and so many services you won't know where to start!
10. Germany, Berlin
Berlin has one of the biggest gay and lesbian scenes, and is very welcoming to the LGBTQ+ community. If you have any doubts, maybe their openly gay mayor Klaus Wowereit might convince you! The beauty is the LGBTQ+ community is integrated in Berlin, so you want find any Gay villages or too many ghettos. In early June you can check out the Schwul-Lesbisches Strassenfest – the Gay and Lesbian Street fair.
[divider] [/divider]
Editor's Note: This is a guest post from Glebie, the UK's leading online magazine
[divider] [/divider]
Image Credits:
San Francisco – Image by Alex Proimos via Flickr (CC BY-NC 2.0)
Puerto Vallarta – Image by Ernest von Rosen via Flickr (CC BY-ND 2.0)
Lisbon – Image by Javier via Flickr (CC BY-NC-ND-2.0)
Sydney – Image by MickiTakesPictures via Flickr (CC BY-ND 2.0)
Amsterdam – Image by Moyan Brenn via Flickr (CC BY-ND 2.0)