India is a large country, 120 million people, even taking just the basic 6% (or even 10%) of those who are gay, that makes a total of 6.12 million to 12 million gay people. The culture is religiously diverse with Muslim, Christian, Sikhs, Hindu, and Buddhists. It's countrymen made of a wide range of Asians from Middle East, to China to southern, influenced by colonization by British, French, Dutch and Portuguese among others. With travellers from Europe, Australia and USA – it should make it a cauldron mixed of all the best yet orthodox ways and conservatism push homosexuality under the carpet.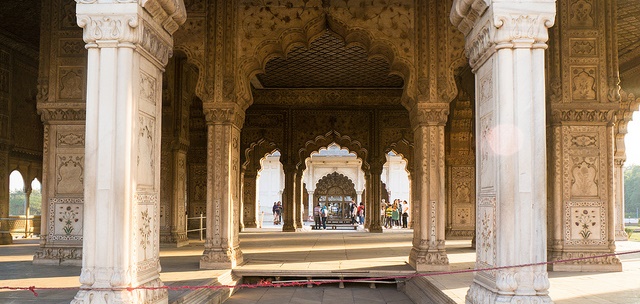 Gay India: The Facts
In 2009 the Indian government repealed the age-old British law banning homosexuality. A step in the right direction. And some citizens in larger cities try to be recognised in Mumbai, Kolkata and Delhi yet the gay culture remains discreet.
Steps to equality must start somewhere and this repeal of the gay ban is the beginning. The increasing focus on women's rights and equality is going to go hand in hand with the recognition of gay people. Eunuchs (trans-type people) are called to provide good luck at marriages but then banished at all other times to their own world on the edge of societal existence.
The lesbian is all but visible. While for gay men there are ways – as visitors we can see them on gay meeting applications like gaydar, grinder and most of all Planet Romeo. To insiders it is a must to be part of special invite lists for local parties – all of which happen in just the major cities and even then limited to Delhi, Mumbai, Bangalore and Kolkata and lucky if they occur weekly. There are also the traditional cruising grounds in existence, but where does that put homosexuality?
It's in the fringes – speaking to gay guys in Delhi they are happy that way. Using applications and cruising grounds keeps their identity safe – some say they live in Delhi because they can be who they want to be, but families and friends are still none the wiser. It simply gives them a way to practice their interests and in no way gives them the full freedoms.
 Gay Delhi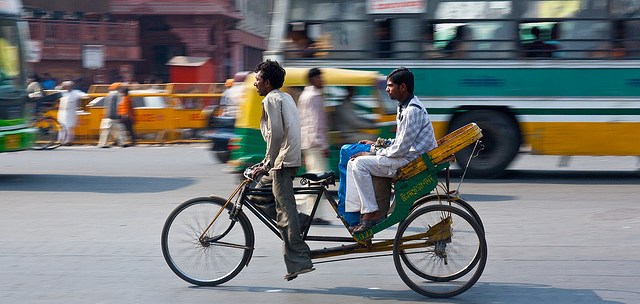 Gay nights occur weekly on the outskirts of Delhi – well a different town altogether – Noida – this is the safe kind of party. It's held in a bar – with a DJ and alcohol. When i went – M Lounge – about 60 people were there, small number but perfectly filled the small joint. A group of cross dressers/ transsexuals danced the night away. There are certainly other parties but these can be more sexual in nature and for travellers it was not advised.
Invitation to these events is arranged in advance. It is worth trying to make contact with people in Delhi or through official organizations or Facebook groups to find out what is happening. Planet Romeo occasionally has invites to events and can be the key source of information in India. It is also worth warning you that there are many guys who are simply available for 'rent' and often distinguished by wearing black, but not necessarily. You should find out more about them before engaging in anything beyond the public stare.
Another meeting place is weekly in the Central Park of Delhi on Connaught Place, here gay people meet on Sundays. The place is packed with groups of lads hanging out. There's nothing cruisy here, instead it's just seems to be people catching up and enjoying each others' company. I had the chance to chat to different groups as I casually walked around the park, they willingly invited me to join them and tell me about themselves.
Gay Kolkata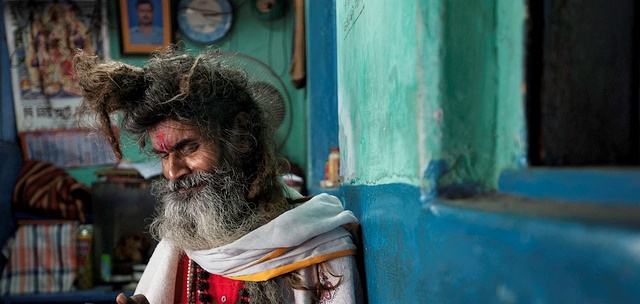 Turn on Planet Romeo and its like a machine – guys are driving messages begging and desperate for sex, not to meet but to get their sexual fulfilment.
However I did receive a message inviting me to two events on the Saturday, one of them a LGBTQ+ charity event. Information and opinions on these events from guys I chatted to are mixed, but largely because they want to meet with you alone. Again, an area to be careful of, and one to watch policies of hotels – many of which do not accept guests within the rooms.
This certainly brings to light how discreet society is and how gay people are conforming to stigma and hiding behind mobile applications.
Check out our hotels in Delhi https://www.worldrainbowhotels.com/asia/india/new-delhi
[divider] [/divider]
Image Credits:
Taj Mahal – Image by sandeepachetan.com via Flickr (CC BY-NC-ND 2.0)
Red Fort, Delhi – Image by Andreaa Chelaru via Flickr (CC BY-NC-SA 2.0)
Delhi – Image by Xavi via Flickr (CC BY-NC-ND 2.0)
Kolkata man – Image by Luc Forsyth via Flickr (CC BY-NC 2.0)