Part of the group of Greek Islands named the Cyclades, Mykonos is one of the most famous gay destinations in the world, and a favourite hotspot for many celebrities, gaining the nickname 'The Capri of Greece'.
Our partners at HotelREZ Hotels & Resorts have created a handy mini travel e-Guide to the island. Full of helpful tips, including the best places to party or where to catch that perfect tan, this is a handy guide for anyone thinking of visiting Mykonos. We break down some of those essentials here, but for the full story feel free to download their free Mykonos guide.
Hit the Beach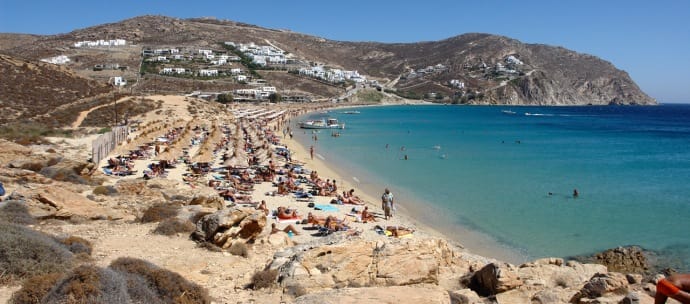 A magnificent stretch of coastline, Elia Beach is one of the longest beaches in Mykonos, but also one of the busiest. Particularly popular with the gay crowd, there are several places to eat, drink or relax out of the summer sun, and amenities such as umbrellas and sun beds for rent can be easily found. The left side of the beach is more of a mix of people, whereas the right side is mostly clothing-optional and preferred by LGBTQ+ tourists.
Watch the Sunset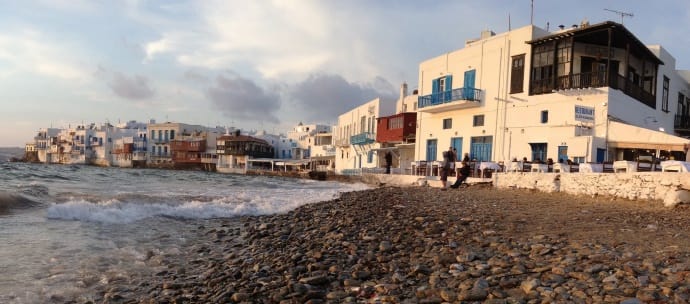 Little Venice or Mikri Venetia, offers one of the most romantic settings on the island. In this peculiar neighbourhood, rows of medieval two and three storey houses line the waterfront with their wooden balconies hanging over the sea. The houses, originally belonging to rich merchants or captains, have little basement doors which provided direct access to the sea and underground storage areas, leading many to believe that its owners might have been pirates. Many have now been converted into quirky bars and cafes, shops and art galleries.
Tip: Sit back and relax while watching the sunset on the seashore, and sipping a cocktail at one of the many bars in the area.
Party the Night Away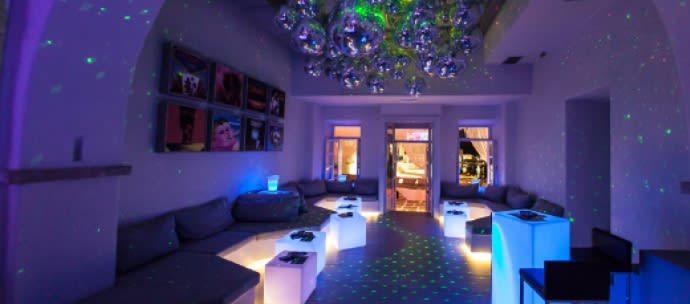 One of the newest clubs in Mykonos, @54 Lounge & Discotheque is the hottest place in town to dance the night away. You can expect exclusive weekly parties full of the most glamorous jet setting crowd, deliciously mixed special cocktails, and a breath taking terrace where you can enjoy sipping champagne while taking in the gorgeous Mykonos views. During the day you can head to Pump @54, a gym and personal training fitness centre offering daily, weekly and monthly memberships.
Where to Stay
Check out our LGBTQ+ friendly hotels in Mykonos.
Image Credits:
Elia Beach – Image by Nervous Energy via Flickr (CC BY-SA 2.0)
Little Venice – Image by Ingo Meironke via Flickr (CC BY-NC-ND 2.0)