Whoever said that gay travel was big business? Then check out these websites because they seem to know a thing or two. Not only is their mission to bring the gay world under one roof but they are working their local connections worldwide to make a gay travel guide that will provide all the information you need for your itinerary.
To build a conclusive gay travel website will take time, but these websites are beginning to get the world logged with photos, maps, gay bars, gay clubs and venues and a full listing of events to prepare you.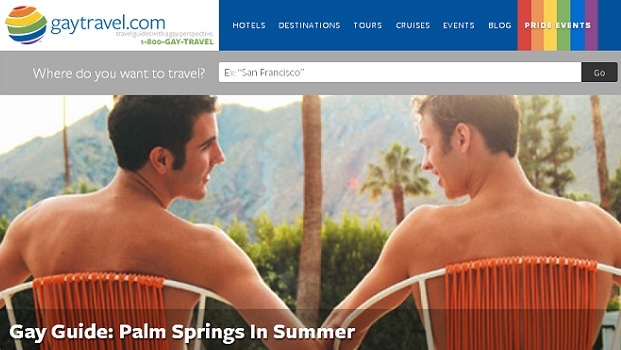 This website connects gay and lesbian travelers with gay friendly destinations, hotels, cruises and tours throughout the world. It is like a virtual gay travel magazine with a mission to provide visitors with the most comprehensive and accurate information available to make your vacation pleasurable and comfortable.
A growing social travel network that lets you discover, connect and share your interests, passions and experiences with other like-minded travelers and meet locals. It focuses on taking the gay and then taking you out of that experience – enticing you to venture out of your comfort zones to discover the beautiful wonderful wider world through a gay eye. Here are blogs and content from other gay travelers.
[divider] [/divider]
Editor's note: QGuide no longer exists.
[divider] [/divider]

 This growing French gay destination and travel information provides reviews of places, venues and events and gives you the low-down of what is coming up. Discover new places with some excellent sexy imagery through the gay French eye.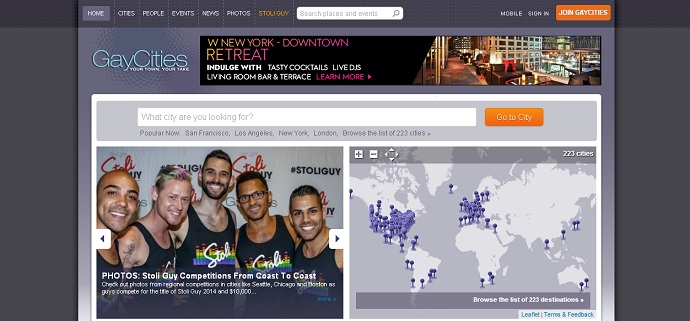 This growing website and mobile phone application is putting you in the heart of the gay world wherever on the globe you are. This simple location-based application will provide all local bars events and clubs. Still developing with content but ever receiving more reviews and rankings from members, GayCities is becoming an excellent source of information.