We were there, we were proud, we were gay – we are World Rainbow Hotels, after all! We left our desks behind in Barcelona and London and headed for the seedy lights of the most vibrant gay city of Europe – Berlin, for the annual – the largest travel event, ITB Berlin, which hosts one of the biggest gay travel market roadshows.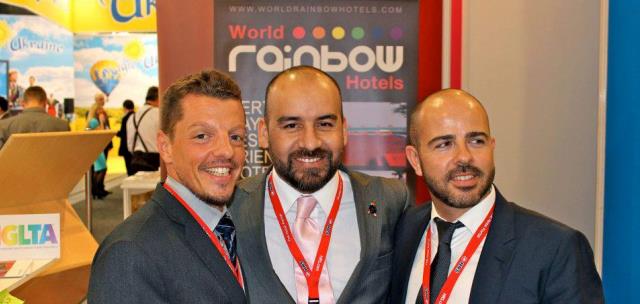 Sat alongside some of the Eastern European countries, the central pavillion of the gay travel market was decorated in rainbow flags and flanked by some of the most innovative gay travel businesses delivering new products to consumers and travel business people. We had chance to reconnect with colleagues from across the world, while exploring some of the best gay spots in Berlin.
This was our biggest sighting at ITB since we launched World Rainbow Hotels and we were run off our feet the entire time. There was no end of parties and networking and meeting with new gay travel agents and companies now selling products for gay travellers.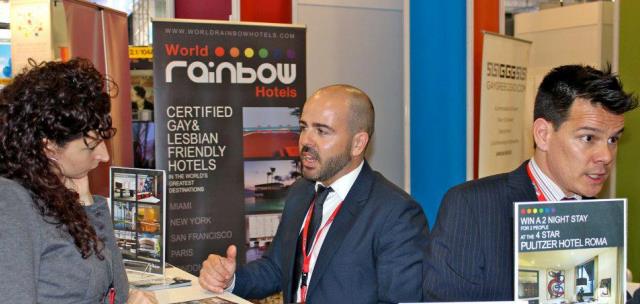 If you haven't had chance – visit our Facebook page to see more. https://www.facebook.com/worldrainbowhotels