Summer is very nearly over and the mountains are preparing to go pink as gay and lesbian travelers look into their winter retreats. New Zealand is just ending it's winter and has celebrated with the annual Gay Ski Week Queenstown that ran from 25th August to 2nd September.
As with most ski weeks the gay guys and gals left feeling bruised and exhausted from a week on the slopes during the day, long afternoons of après-ski and evenings partying hard with The Rocky Horror Night, Winery Tour, Broken Shed 'Casino Royale' Gala Evening and karaoke and the Gaydar dance party.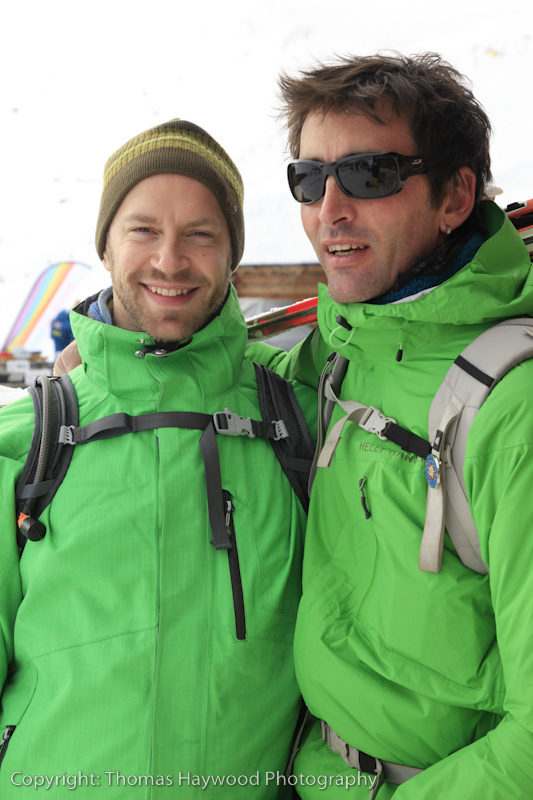 The rainbow winter sports move far West to Argentina for Bariloche Gay Ski Week, 3 – 10 September 2012, which is becoming a popular event in San Carlos de Bariloche lying on the banks of Lake Nahuel Huapi, surrounded by mountains and forests and a packed program of events. The town is known as "little Switzerland" – this romantic area of virgin green forests and snow-capped mountains is an ideal location for skiing, snowboarding, horseriding, yaughting and hiking.
Be prepared for the upcoming gay ski weeks in the Northern Hemisphere. The number one Winter Gay Pride event is renowned to be GayWhistler in British Columbia, Canada, 5 – 8 February 2013: The GayWhistler team has launched its 2013 event and is ready for the onslaught of thousands of gay and lesbian skiers.
In Europe on the other hand, Arosa is preparing for it's four-month countdown, as the organizers proudly stated on their Facebook page which will take place at the beginning of the year 6 – 13 January 2013
Other mega ski-weeks to keep an eye-on:
The European Gay Ski Week. Alp d'Huez, 16 – 23 March 2013
SWING – Swiss Gay Skiing and Snowboarding Week, Lenzerheide, 3 – 10 March 2013
Utah Gay Ski Week: Jan 9 – 13
Aspen Gay Ski Week: Jan 13 – 20
Stowe, VT / Winter Rendezvous Gay Ski Week: Jan 23 – 27
Elevation: Park City, Utah: Feb 21 – 24
Telluride Gay Ski Week: Feb 22 – March 3
Elevation: Mammoth Mountain, CA: March 13 – 17
Lake Tahoe Gay Winterfest: March 2013 (TBA)
Scandinavian Ski Pride, Hemsedal, April 2013
Are there any you have been to? Tell us your experiences.
Image Credits:
Thomas Haywood via Flickr (CC BY 2.0)