Luxury travel has long been a focus for the LGBTQ+ community, and the IGLTA recently hosted a panel discussion on how this market is adapting in the midst of the pandemic.
The discussion was moderated by Albert M. Herrera, Senior Vice President, Global Product Partnerships, Virtuoso, (and an IGLTA board member), and featured Jeff Gundvaldson, Co-owner & CEO, Brand g Vacations; Liz Biden, Founder & Owner, The Royal Portfolio; Kimberly Wilson Wetty, Co-Owner & Co-President, Valerie WIlson Travel; and IGLTA Global Partner, Stephanie Chung, Chief Growth Officer, Wheels Up.
Herrera noted that Virtuoso members represented $30 billion in global sales in 2019, a record year for many.
"We expected modest expectations this year with a slowing of the economy, but nobody expected what would happen to us with COVID-19," he said, noting that the network is down roughly 72% in sales. "Leisure and hospitality make up 19% of the jobs lost in the U.S. due to COVID-19—our industry has been the hardest hit."
So how are travel professionals adapting?
Wilson Wetty noted that it's been a stressful time for all: people have been stranded, they've lost deposits, they don't know when they will be able to travel again.
"We are in the space of being able to give critical advocacy for our clients. They need that more than ever," she said. "The last thing you communicated with them is what they're going to remember. Did you answer the phone with a smile? Did you answer their questions?"
Chung explained that the private aviation industry is in a unique position.
"In the past, it was thought of as only for the rich and famous. Now it has moved into practical and even essential," she said.
Her company has incorporated a plan called 'safe passage,' where there is now cleaning, disinfecting and sanitizing the entire aircraft in between each trip, to respond to customers' concerns about COVID-19.
Biden, who's based in South Africa, shared that her country, which just opened a few weeks ago, has some advantages because it boasts lots of space—tourists can more safely enjoy things like safaris, the wine country, and beaches.
"We're focused on reassuring their guests and they have very stringent protocols in place," she said about her properties. "There is constant spraying and cleaning and wiping of services. The Silo [in Cape Town] opened just a week ago and they've had their first American guests."
Biden noted that her company has also been offering locals the chance to stay in their hotels—this helps keep their staff employed. In fact, her 600-person staff is still intact.
Focusing on the LGBTQ+ traveler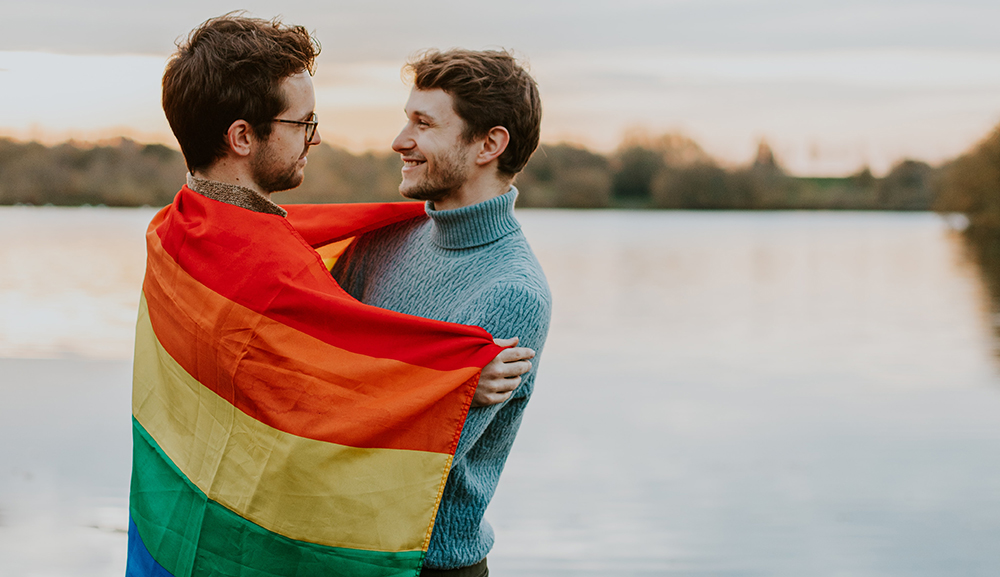 Gundvaldson said that his company seeks out destination management companies as well as hotels, cruises, etc. that understand how LGBTQ+ travelers need safe spaces.
"Many of our guests are well-traveled and eager to explore more off-the-beaten-path places," he said. "But sometimes those places aren't as friendly."
Thus, they make sure to engage with local businesses and make sure that training has happened in advance of any trips. Group travel, which is Brand G Vacations' focus, is safer than traveling as an individual or couple.
"There is safety in numbers," Gundvaldson said.
All of the panelists agreed that it was important for queer travelers to see themselves reflected in imagery and marketing materials. Chung noted that her company recently did a photoshoot with queer couples and that they wanted to boldly make a statement of support by joining the IGLTA.
"I think it's important to see the community represented in all ways in the marketing," said Gundvaldson.
But luxury brands need to avoid the pitfalls of so-called pinkwashing, too. Don't just show up every June for Pride month—be all-in year-round. Do your own photoshoots with your own customers, as opposed to using the same stock photos that have been used countless times. And make sure every message is authentic.
Chung said that there was roughly $100 billion worth of travel in the U.S. in 2019 from the LGBTQ+ community alone. She said it was important for travel companies to listen and learn from customers. As an example, Wheels Up's goal is to go where the community already is. The company currently does a lot with Art Basel, The Masters, and the Super Bowl. She said to now expect seeing the company more active in events such as gay ski weekend and different Pride activities throughout the year.
Other key points from the panel:
– In the short term, luxury travel be skewed to wealthier countries with better health care systems. Hot spots may include New Zealand, South Africa, Australia, and the Galapagos Islands; the commonality among those will smaller group settings, more intimate experiences.
– We need to ask customers, "what is your level of comfort right now? Where do you feel comfortable going now and why?"
– Think about how many weddings were postponed in 2020—that travel will likely increase greatly in the next year or two.
– By mid-2022, guests may be trending more toward far-flung exotic destinations.
– Expect big increases in family travel, as well as people traveling with their COVID pods; these groups of neighbors or friends have learned they're comfortable together and will want to take the next step by traveling as a group.
Wilson Wetty said that if there's a silver lining to this devastating year it's this pause in our lives has given us time to reflect and appreciate.
"The things we have taken for granted have been highlighted," she said. "And it has shown that we need openness and acceptance more than ever."