There's many different reasons why we travel, from work trips to family occasions and, of course, to unwind and enjoy ourselves. Sometimes, the security of a big brand or chain hotel is exactly what we need. But for the times you're looking to connect with a new location or seeking an extra dash of personality, booking a boutique hotel is a must.
Why Stay in a Boutique Hotel? 
Boutique hotels are a fabulous way to discover a destination. They're usually in a good location and often have a unique story – whether that be their history, location, artistic touches or exceptional staff.
Discover some of our favourite LGBTQ-friendly boutique hotels – each packed with personality and style.
Top Gay Friendly Boutique Hotels in the USA
Galleria Park Hotel, San Francisco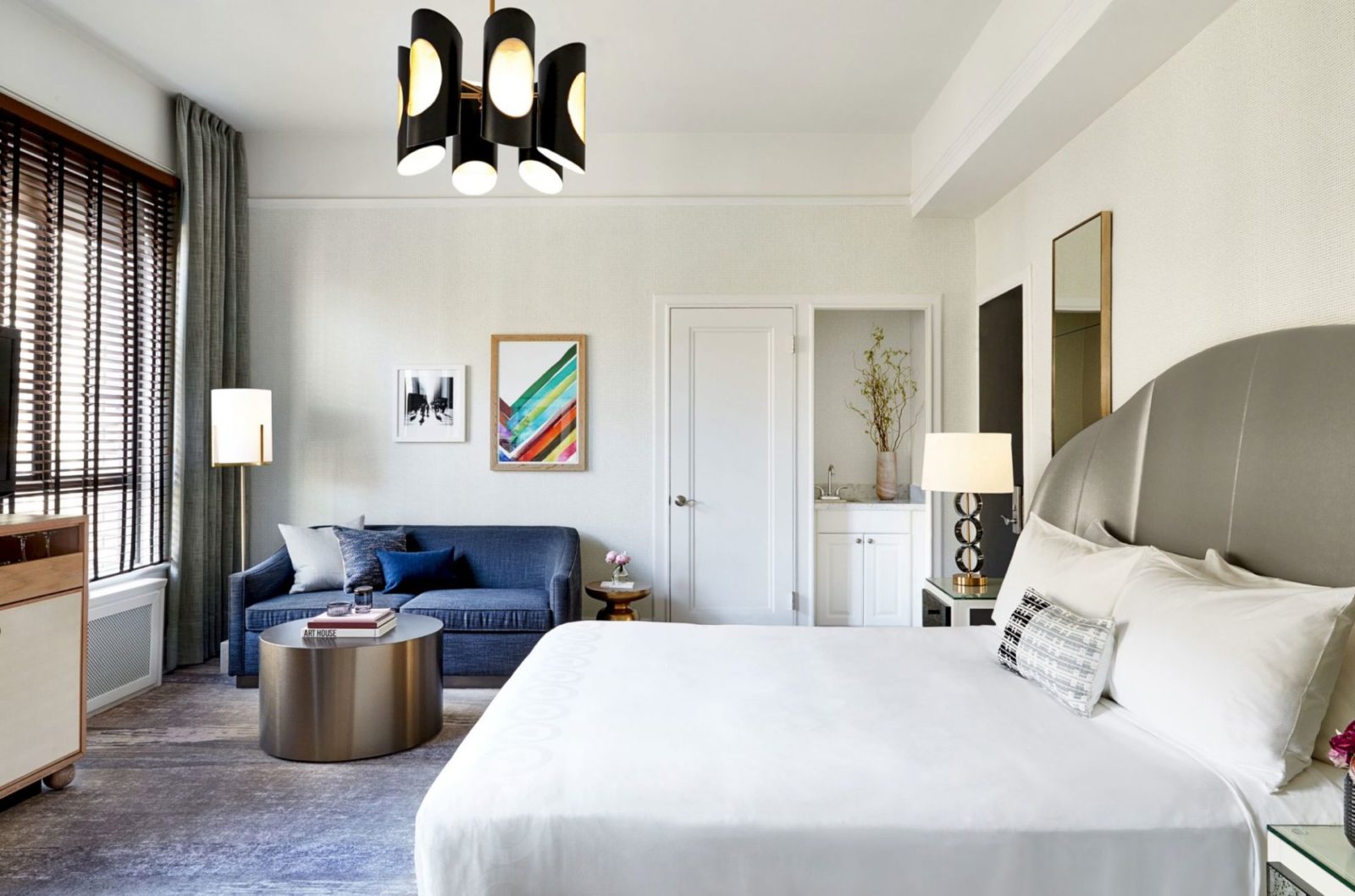 Straddling San Francisco's Financial District and Union Square, the Galleria Park Hotel was built on the site of two old luxury hotels, both destroyed in the Great Earthquake of 1906. Rebuilt in 1911, it housed a speakeasy during Prohibition; head to the hotel's garage to spot remnants of the floor tiles. A great base to explore San Fran from, the Galleria Park Hotel is close to antique shops and luxury tailors, the new Center for Architecture and Design (Halladie Building, Sutter St) and Trinity Place, home to the city's smallest bookstore which celebrates San Fran's writers, artists and poets.
Short Stories Hotel, Los Angeles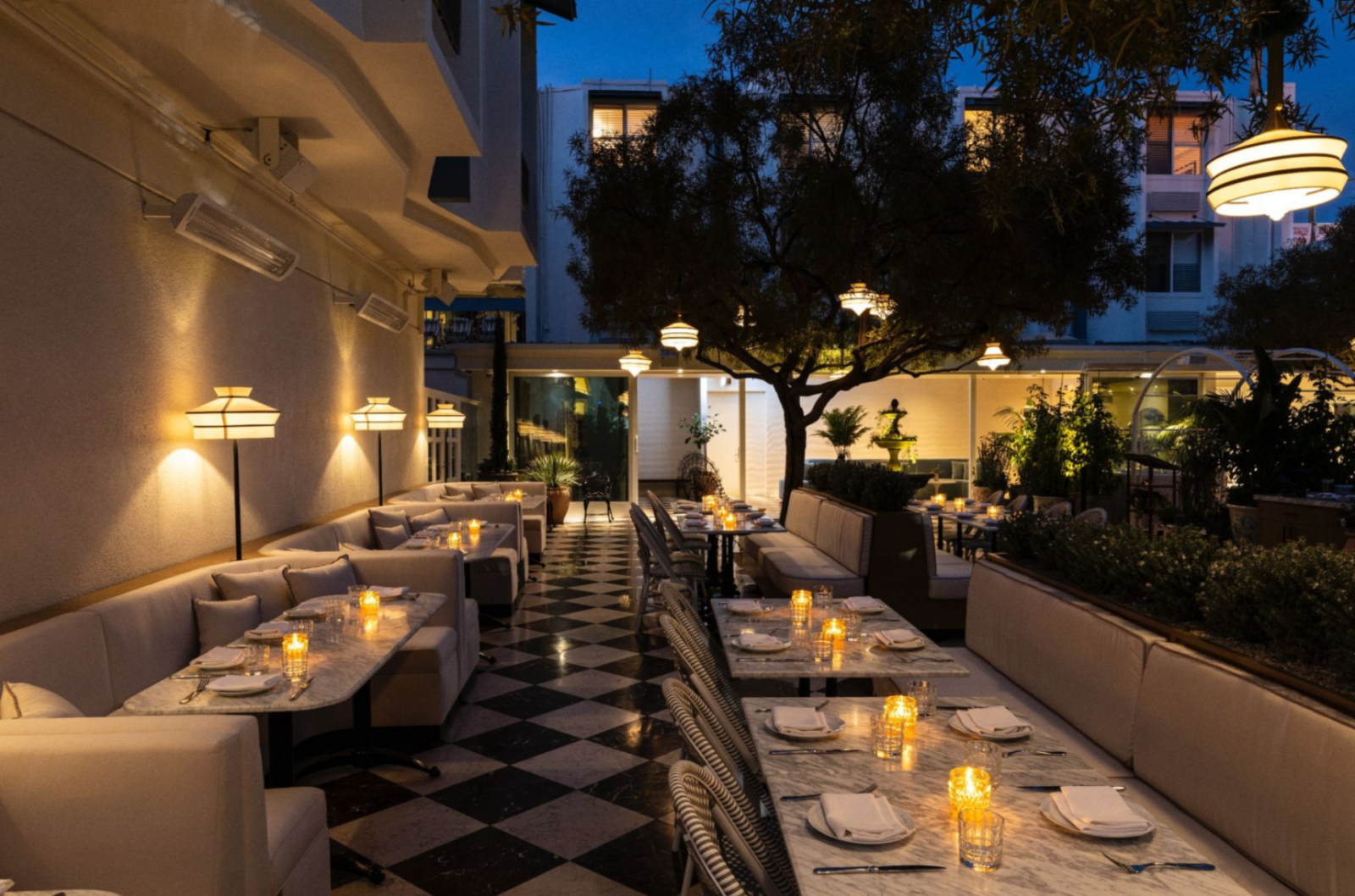 Close to everything you could want from a trip to LA, Short Stories' breezy vibe is the perfect base to explore the city. The popular Grove Shopping Center is across the street, with LA's original Farmers' Market, CBS Studios and the LACMA Museum District all a short walk away. As well as exploring, be sure to spend time enjoying the hotel – particularly its courtyard. Set underneath a canopy of large Sumac trees, it's open day and night for drinks, small plates and meals, with occasional live music in the evening. It embodies LA cool, with art deco influences and a natural, welcoming atmosphere.
The Ludlow Hotel, New York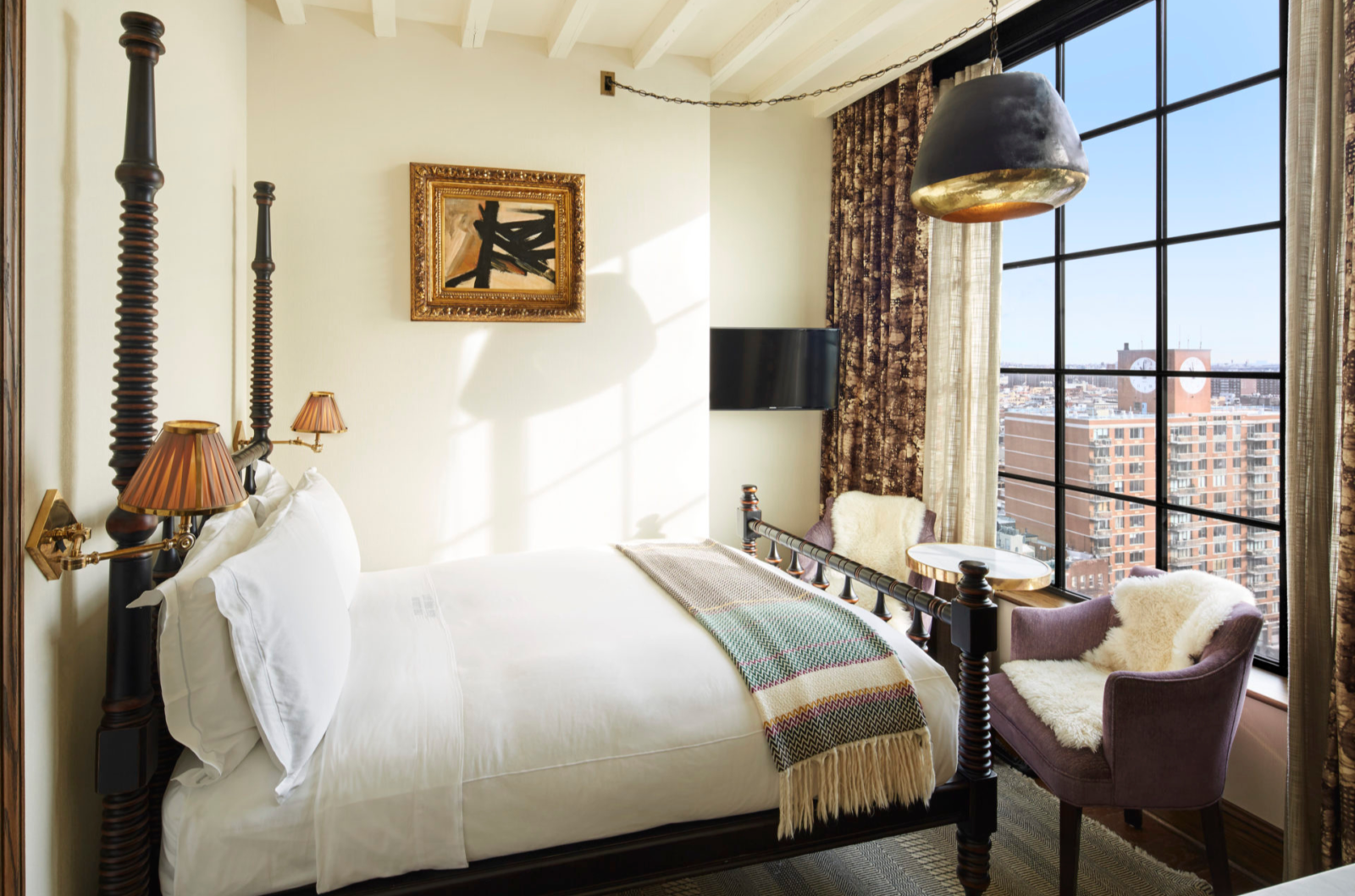 If you've ever wanted to truly taste what life as a New Yorker is like, The Ludlow is the hotel for you. Located on Manhattan's trendy Lower East Side, each of its 175 bedrooms provides a view of the world's most famous skyline. The Terrace Rooms have the added benefit of a private outdoor space, perfect for soaking up the city's buzz. To make the most of your time in the Big Apple, head out on foot to explore the neighbouring areas of Soho and The Village. Chat with the hotel's concierge team for local bars and restaurants, some of New York City's lesser-known 1,400 art galleries, and other insider tips.
Best Boutique Hotels in Europe's Historic Cities
Hotel Le Cinq Codet, Paris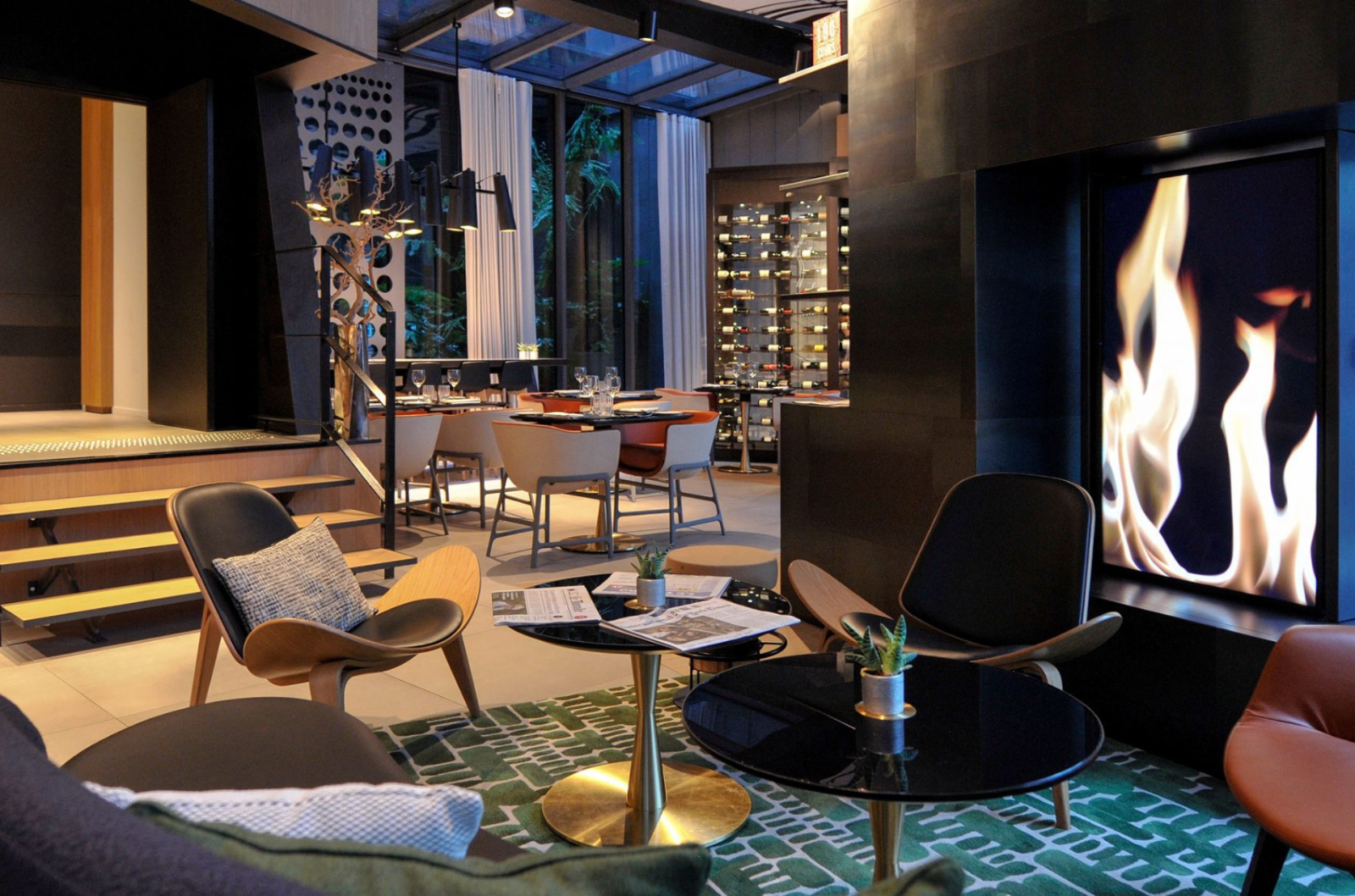 Evoke your artistic spirit at Le Cinq Codet, where each of its 67 rooms is crafted to resemble an artist's studio or collector's suite. With the chic city on its doorstep – the Eiffel Tower, the Invalides Museum and Rodin Museum are just a short walk away – Le Cinq Codet is both an extension of Parisian style and a welcome respite from a day spent exploring. Dine at The Chiquette Restaurant. Take a dip in the outdoor jacuzzi. Rejuvenate and re-energise with a spa treatment. Whatever you choose, Le Cinq Codet is a stylish hotel choice in one of the world's most stylish cities.
Hotel Chapter Roma, Rome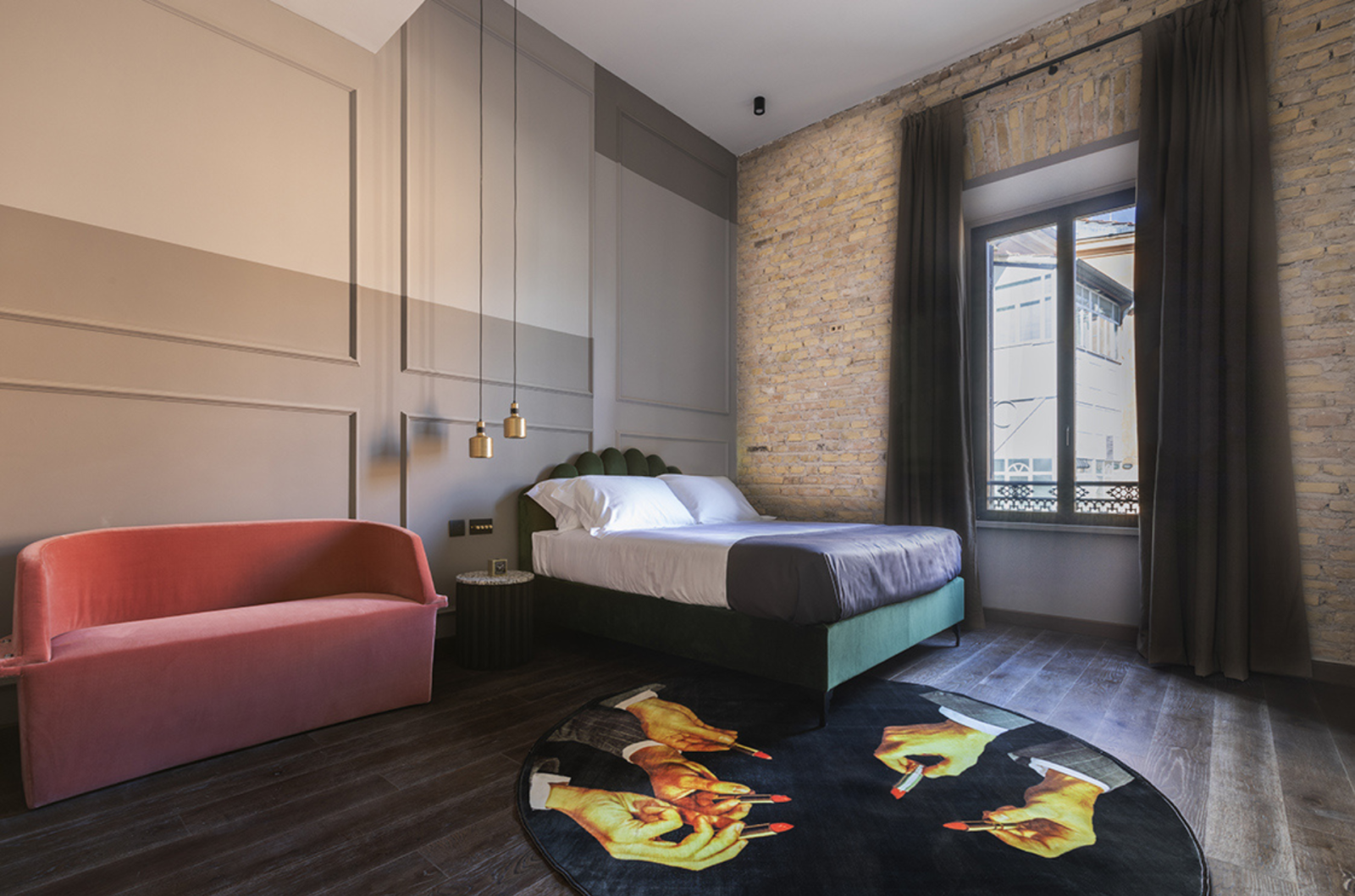 If all roads lead to Rome, then all boutique hotel lovers stay at the Hotel Chapter Roma. Small in size (with just 47 rooms) but big on experience, the hotel is tucked away behind an old door in a narrow side street of the stylish Regola neighbourhood. Marketing itself as 'glamorous and gritty', the hotel uses art to bring a vibrancy to its public areas, while the rooms are cosy – the perfect respite to the city. Staying in summer? Pop up to the Hey Güey terrace for a drink as you overlook Rome's rooftops. Once you've spent the day exploring Rome's vast offerings, the Hotel Chapter Roma is a great place to put your feet up during a Roman holiday.
Hotel STRAF, Milan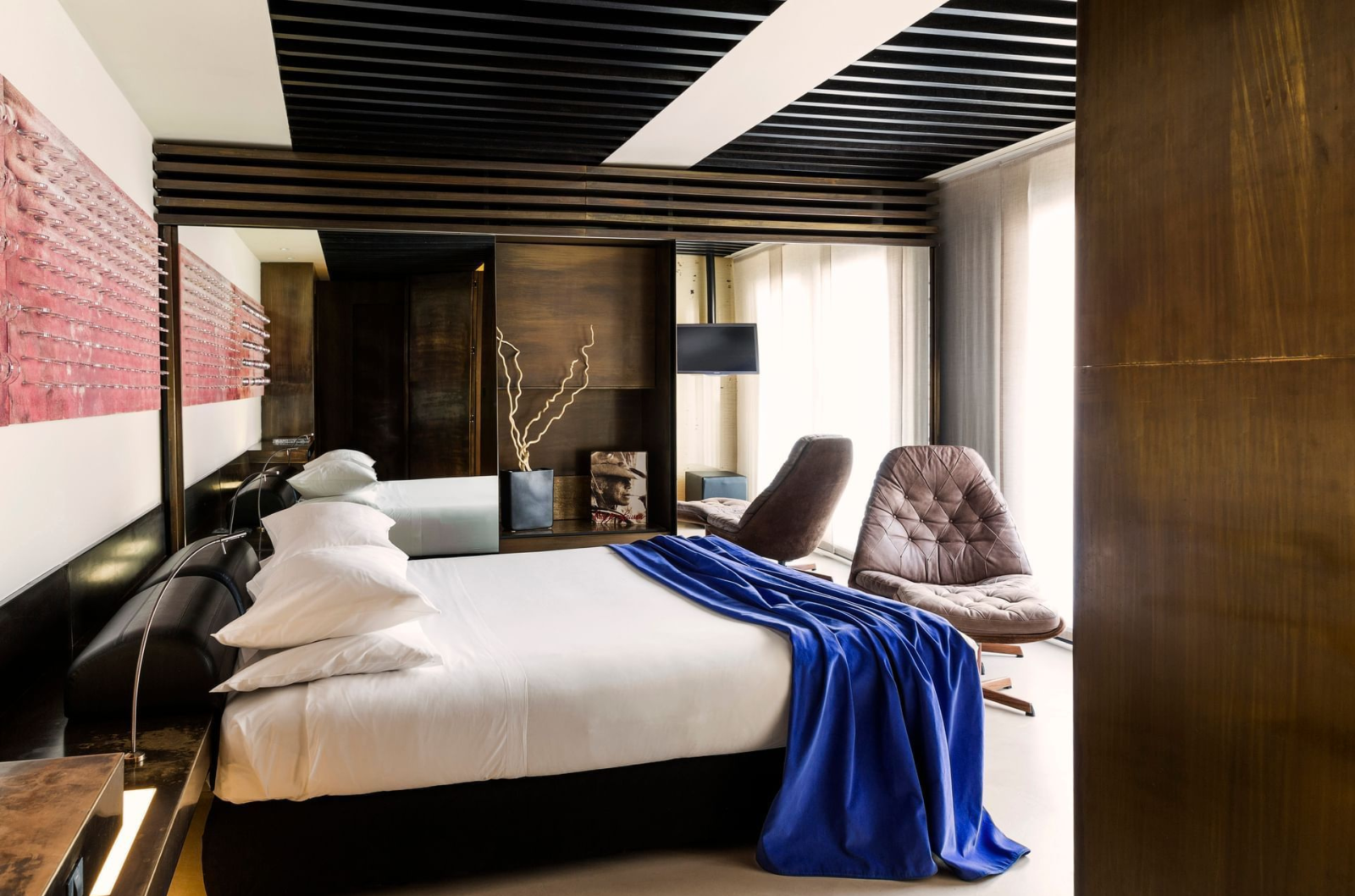 A modern-take on the boutique hotel, the Hotel STRAF wouldn't feel out of place in New York. It's a welcome addition to Milan's hotel scene; its innovative use of materials such as quarry-rough slate and burnished brass create striking visuals, its informal appearance reflected in its friendly and relaxed service. Spend an hour soaking in the wellness spa before heading out to explore the city, with Milan's major attractions on your doorstep. Climb to the rooftop of the Duomo. Catch an opera or ballet at the iconic Teatro alla Scala. Spin yourself three times at the Galleria Vittorio Emanuele II shopping centre's bull mosaic for a life of good luck.
Canal House Hotel, Amsterdam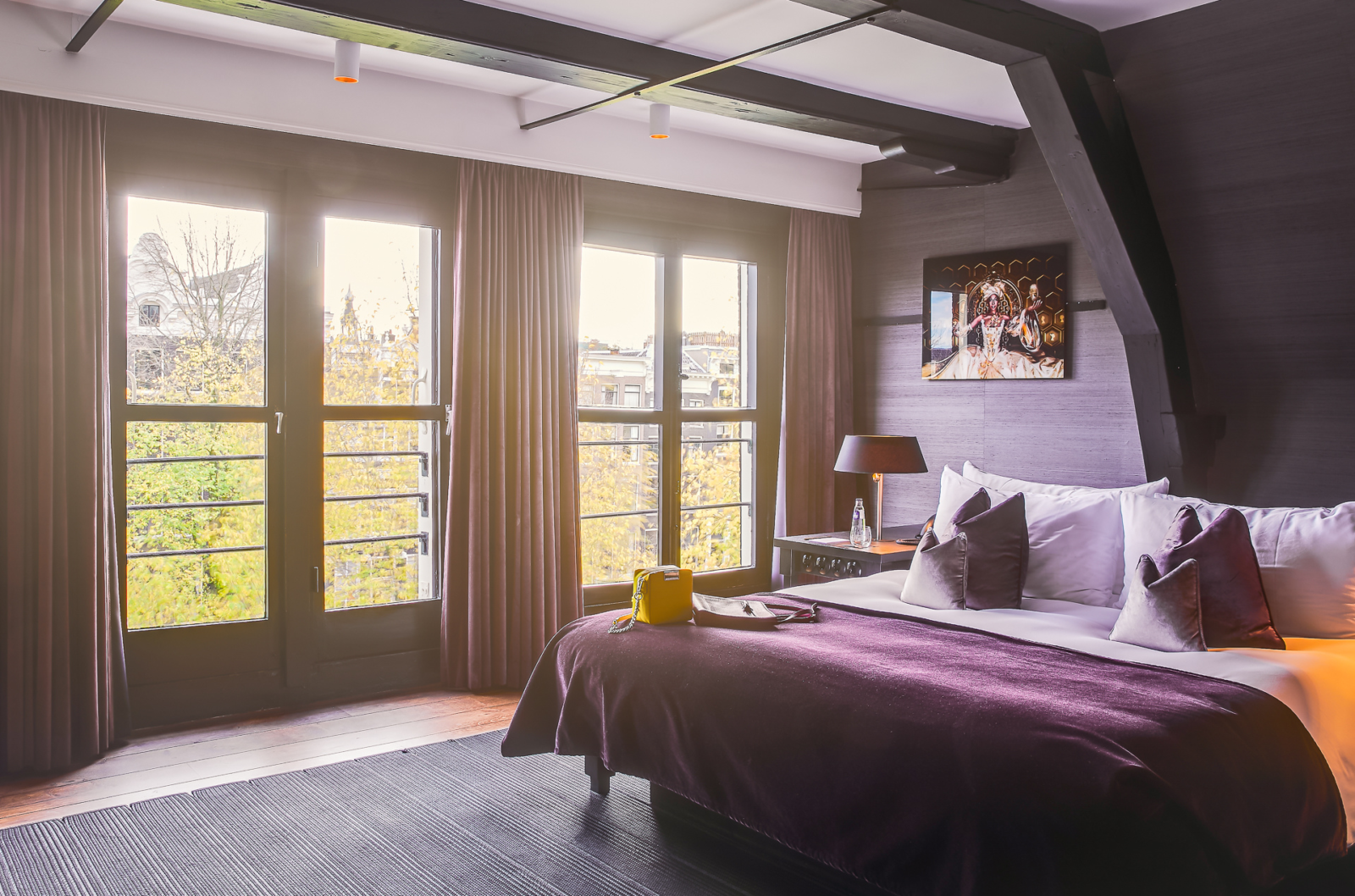 Known for its canals, there is hardly a more iconic Amsterdam image than the canal-side terrace houses. A stay at Canal House Hotel gives you the opportunity to experience just that. Situated on the King's Canal (Keizersgracht), its 23 rooms are spread across three 17th-century merchant houses, carefully restored to designs inspired by Dutch architectural history. The Anne Frank House is within easy walking distance, but to make the most of your time in Amsterdam, hire a bicycle and explore the city like a local – the Rijksmuseum and Van Gogh Museum are a short bike ride away.
LGBTQ+ Friendly Boutique Hotels in Europe
Juliana Hotel, Brussels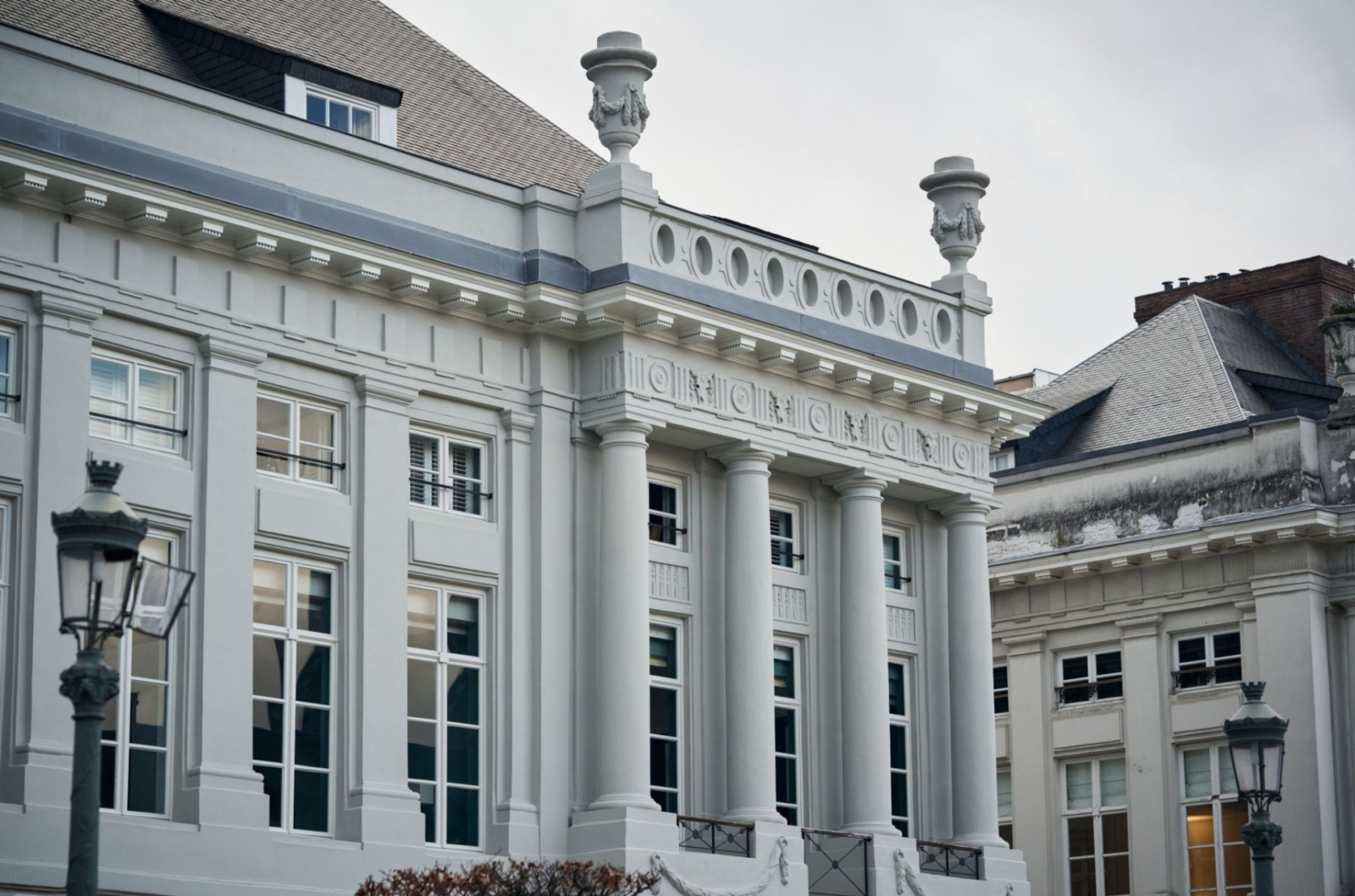 Check-in to one of Europe's most picturesque and historic streets. The luxurious Juliana Hotel is on Brussel's cobblestoned Place des Martyrs, and its newly renovated listed façade harks back to Old World elegance. Inside, it's very much a modern affair with contemporary nods alongside neo-classical touches, producing a refined yet eclectic result. It's not the wellness facilities (pool, sauna, steam room, weight room) that make this one of Europe's best boutique hotels. It's not even its central location, with the World Heritage listed Grand Place nearby. It's the exemplary service that will have guests feeling like VIPs and wanting to return.
Nous Santorini, Santorini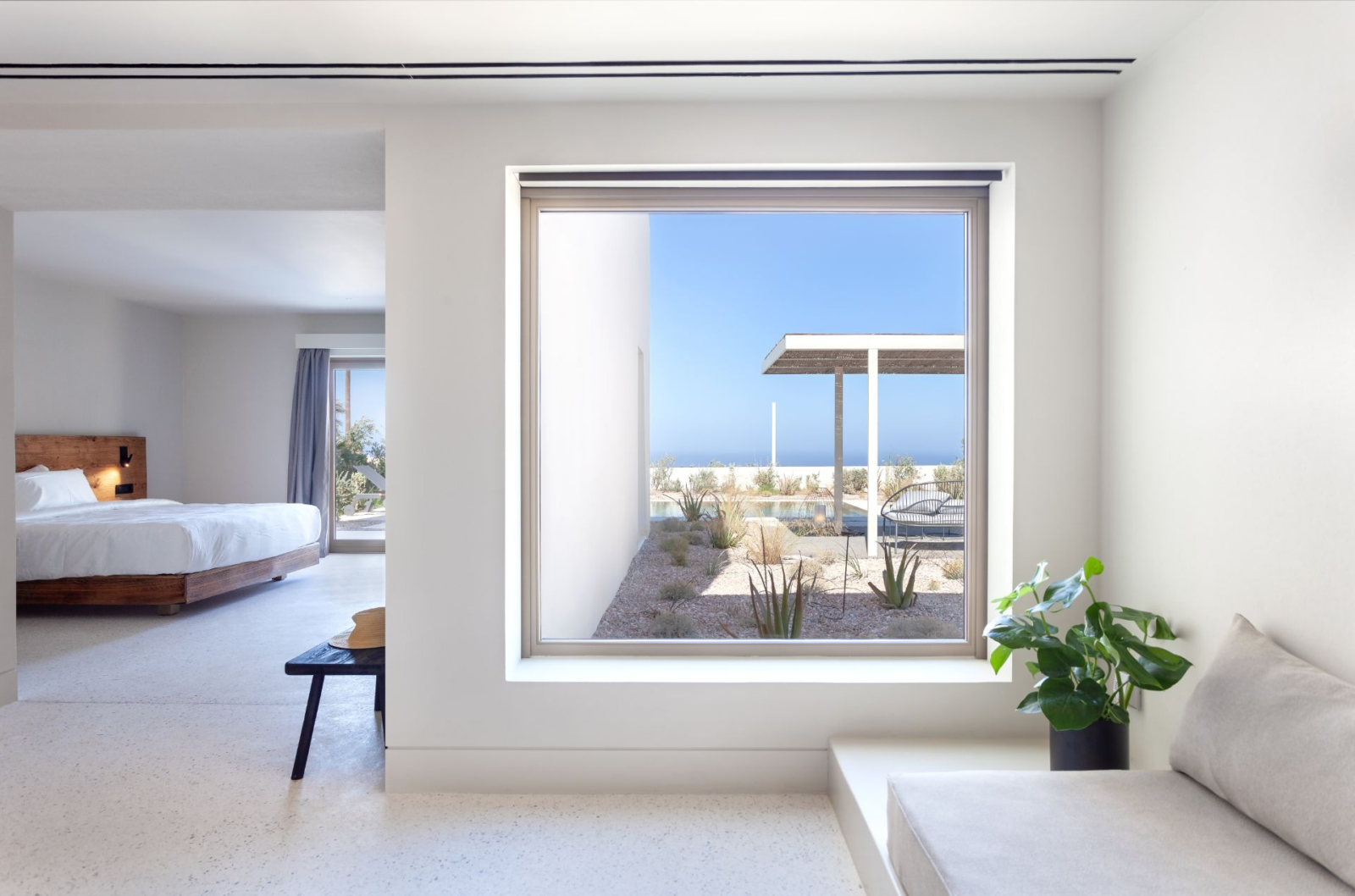 This Greek island resort is the ideal location for topping up your tan and recharging your batteries. Set in the middle of Santorini – with the island's nightlife under 15-minutes drive in any direction if you fancy a faster paced activity – Nous Santorini emphasises connections and slowness. The luxurious boutique hotel is open seasonally; its spa and outdoor areas are the perfect place to reconnect with nature and yourself. To make the most of a stay, book a Pool Bungalow or Pool Suite, giving you a private outdoor space to sun yourself.
Hotel Skeppsholmen, Stockholm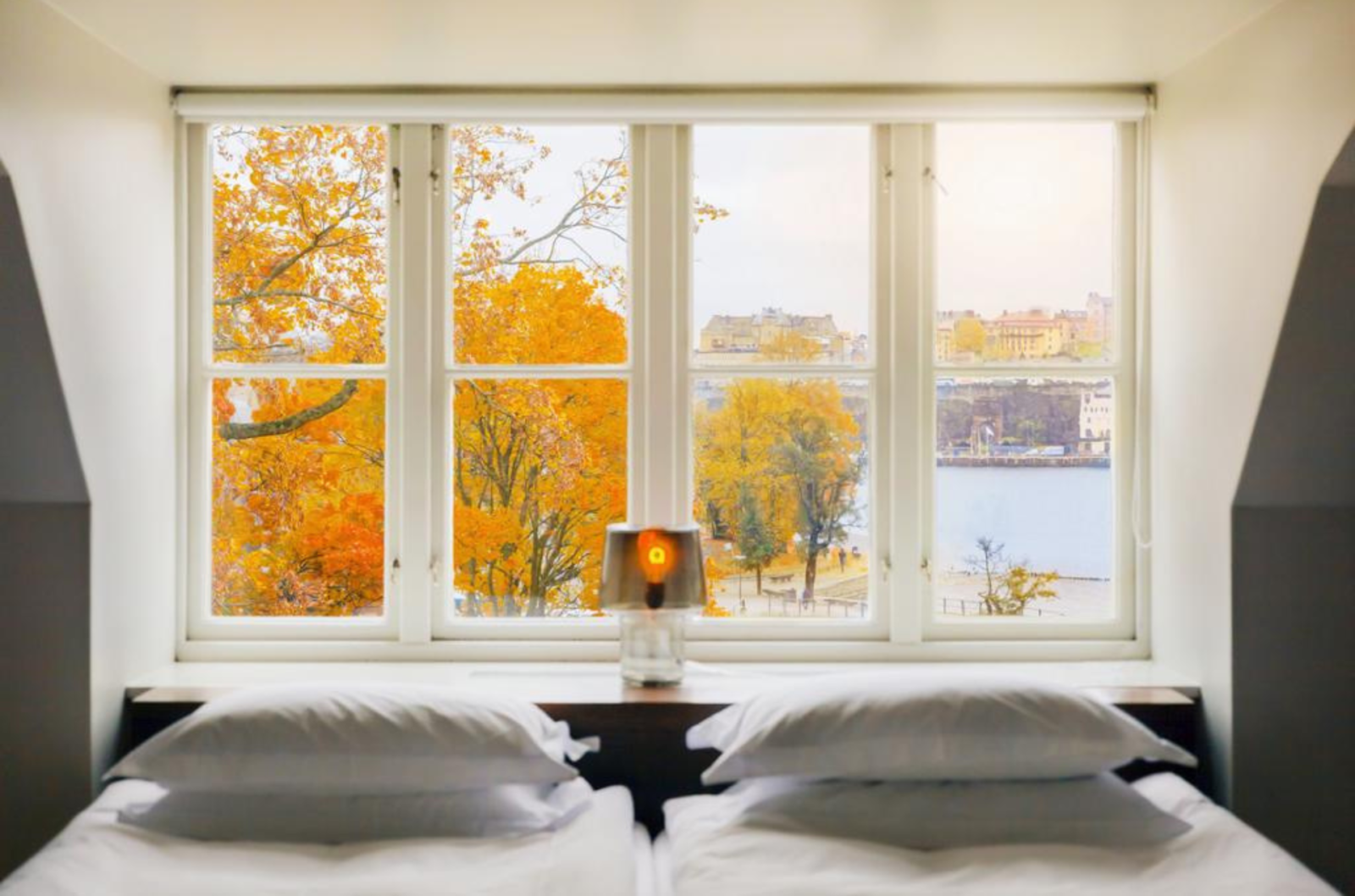 When plotting an island getaway, not many consider Stockholm – but the Swedish capital is built on 14 islands, with its wider archipelago consisting of 30,000! Described as an urban oasis, the Hotel Skeppsholmen is housed in a historic building (built 1699), updated in the finest modern Scandi-design. Enjoy a taste of the classic Swedish 'fika' (coffee and lemonade with buns, cakes and cookies) served at the hotel early morning and late at night. Or board a ferry to explore Stockholm's islands and attractions, including the ABBA Museum, the Nobel Museum and the Museum of Modern Art.
The Scott, Edinburgh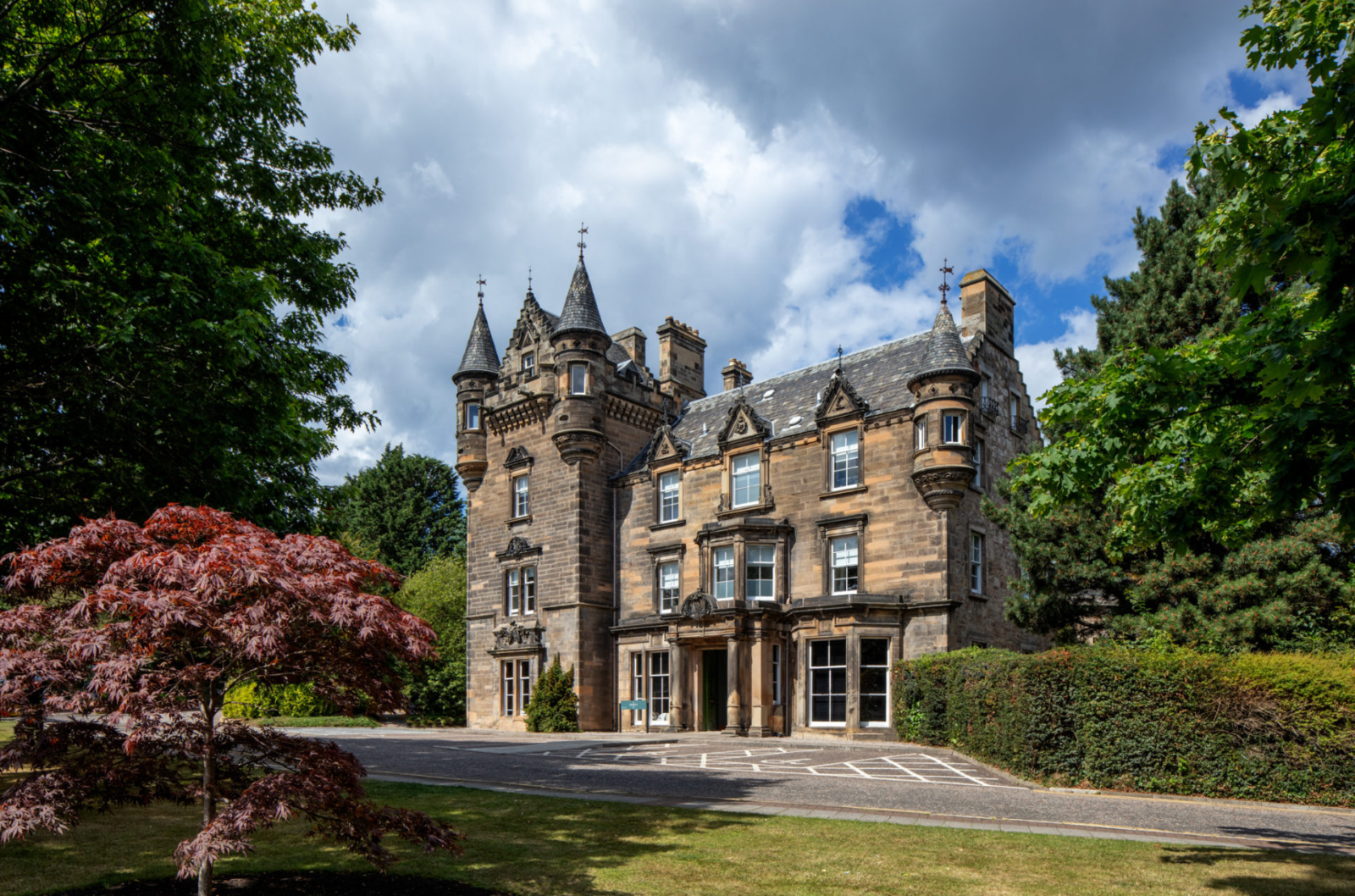 Dust off your smoking jacket and golf trousers for a stay at The Scott. At the foot of Arthur's Seat, adjoining Holyrood Park and a golf club, this luxury boutique hotel in Scotland's capital city is set in an 18th-century Baronial house and updated with a rich modern colour palette. Warm up by the fireplace in winter. Dine like royalty in the grand dining room. Savour a drop of whisky in the Red Room Bar. Part of the University of Edinburgh collection, The Scott provides a countryside feel in the heart of one of Europe's most picturesque cities.
Planning a vacation in 2023? Check out the best exhibitions to see this year.