World Rainbow Hotels (WRH), in collaboration with ChicagoPride.com, part of the GoPride Network of lesbian, gay, bisexual and transgender (LGBTQ+) websites, has launched a new, comprehensive travel portal, enabling visitors to book LGBTQ+ friendly hotels via the ChicagoPride.com website.
The WRH portal allows visitors to Chicago's LGBTQ+ website, ChicagoPride.com, to plan their travel with ease and confidence knowing that their choices have been carefully reviewed and certified by leading travel professionals.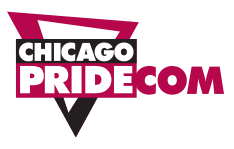 The world's first and only global consortia for LGBTQ+ friendly hotels, WRH comprises a collection of over 1,200 gay and lesbian welcoming hotels worldwide. Every hotel in the World Rainbow collection is carefully reviewed according to a set of specific criteria. These include the hotel location, its features and category, as well as the hotel's knowledge of the local gay scene, its current involvement with the LGBTQ+ community, compliance with non-discrimination policies and same sex benefits for hotel staff.
Mark Lewis, Founder of World Rainbow Hotels stated:
 "We are absolutely delighted to partner with the GoPride Network on the launch of this new travel portal. Particularly when the launch comes at this point in the year, when LGBTQ+ travellers are making plans to attend exciting events like the annual Chicago Pride Parade and Festival."
R. Matthew Inawat, President of ChicagoPride.com (GoPride Corp.):
"It's about finding a hotel, anywhere in the world, that truly cares about the LGBTQ+ traveller and their own workers. Locally, as we move into the busy summer travel season which includes the city's annual Pride Fest weekend, Chicago's Pride Parade, Northalsted Market Days and beyond, this new travel portal will be an invaluable tool to our visitors."
World Rainbow Hotels will offer special rates to visitors travelling to Chicago this summer for the annual Pride festival in June, as Nicolas Wijnants, Brand Director for WRH, explains:
"If you try to book an LGBTQ+ hotel for Chicago Pride, via ChicagoPride.com or World Rainbow Hotels, you will find some hotels are offering a special Promotional Rate, which may include either an exclusive discount or a welcome drink upon arrival. Another great thing of booking with WRH is you get a local gay scene travel guide with your booking, we call them "Out & About"."
Recently awarded with Travolution's best hotel website award, WRH has also been selected as the official accommodation provider for several Pride Events this year, including London and Sao Paulo. Later this spring, World Rainbow Hotels and GoPride Networks will further extend their collaboration to other locations in GoPride's media network, including Los Angeles, Washington, DC and Miami.
Image Credits:
Chicago Pride – Image by nathanmac87 via Flickr (CC BY 2.0)