If there's one thing we've been saying over and over again, then it's that LGBTQ+ tourism is one of the fastest-growing travel sectors worldwide. Currently worth £6bn in the United Kingdom, the LGBTQ+ travel market is predicted to include 180 million LGBTQ+ travellers worldwide by 2030. 
While LGBTQ+ holiday-goers are renowned for travelling all year round, winter is said to be a high-season. Regardless of whether you offer the best winter ski trips or are located in a top gay winter sun holiday destination, the coldest season of the year tends to be a particularly profitable one for LGBTQ+-friendly hotels.

So now that winter is upon us, what are some seasonal ways to attract LGBTQ+ guests online? 
5 ways to increase hotel bookings this winter
(1) Partner with relevant influencers to run a winter campaign
There are plenty of great consumer websites and blogs in the LGBTQ+ community that attract a sizeable audience every month. By partnering with the right publication (or influencer for that matter), you will be able to reach a whole array of potential guests.
If you're thinking about collaborating with a consumer website, why not enquire about advertising on their newsletter or potentially even writing a sponsored guest post for their blog? An article listing out the top 10 local activities during the winter season could do particularly well with readers, especially if the publication focuses on gay and lesbian travel. Some of our favourite consumer websites for you to check out include Out Traveler and Gay Travel.
If working with influencers is more your thing, then running a marketing campaign for the holiday season would work well. Partner with an influencer that is well established in the gay community and invite them to stay at your hotel to discover your services. In return, they will post excellent content about your offer, with a link back to your hotel website.
If you're looking to establish yourself as a well-known gay-friendly hotel, competition campaigns will help you raise brand awareness very quickly. Two Bad Tourists, Nomadic Boys and Asian Maple Leaf are some of our favourite LGBTQ+ travel influencers.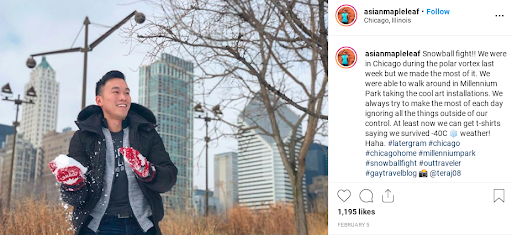 (2) Promote LGBTQ+-specific rates for the holiday season
Introducing specific LGBTQ+ rates and packages helps hotels increase direct bookings from travellers in same-sex relationships, especially for occasions such as Pride. Why not do the same for the holiday season by actively promoting a special LGBTQ+ Christmas and New Years package? Promote it as a romantic winter getaway and offer a special deal with a few dining-for-two and couples spa vouchers. Coupled with a guide on LGBTQ+ friendly activities and local venues, this idea will certainly boost your hotel amongst the gay community. 
(3) Invest in a wintery photoshoot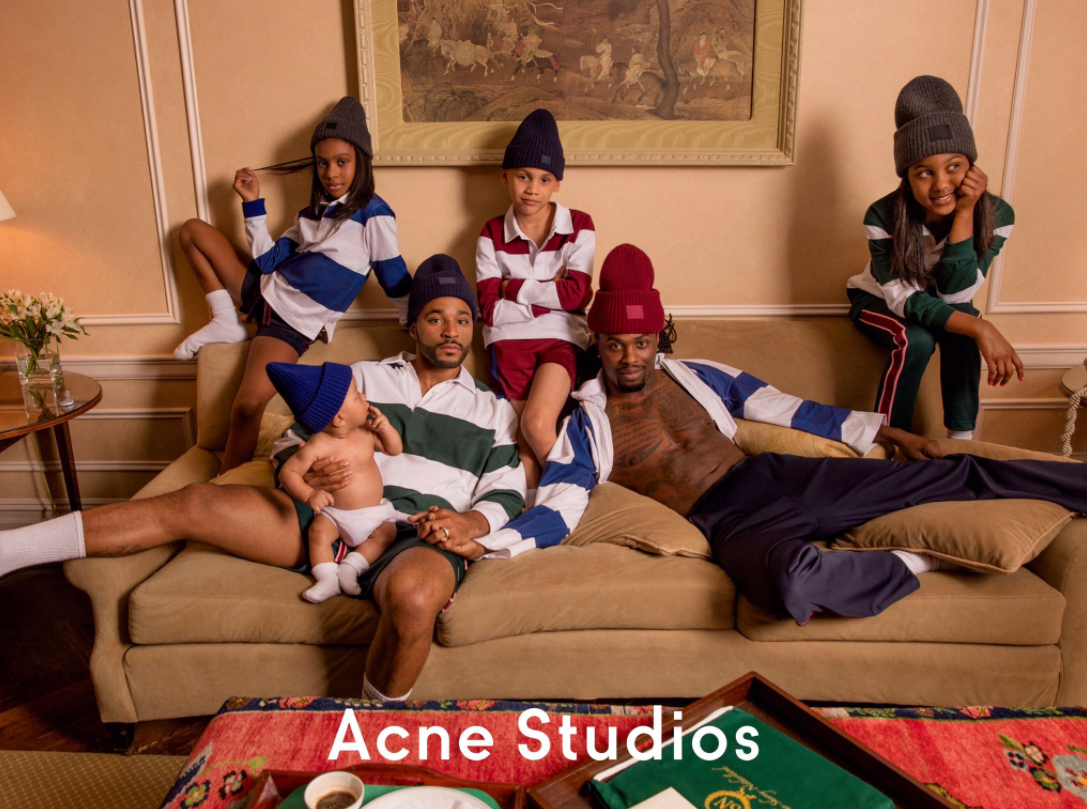 A picture paints a thousand words, they say. And what better way to attract an LGBTQ+ audience than by investing in a professional photoshoot showing LGBTQ+ travellers in a winter setting? Picture a same-sex couple sipping a hot drink at a cosy fireplace, or LGBTQ+ parents introducing their kids to Santa at your hotel.
When it comes to the visuals on your hotel website, delivering the right message is crucial. And in this case, the message you want to deliver is what a wonderful time they'll have spending the holiday season at your hotel! Plus, think of how much engagement these images will bring on social media. (Side note: for more social tips, have a look at how to promote your LGBTQ+ hotel on social media.)
(4) Increase direct traffic with holiday content
As any hotel will know, the most profitable bookings are direct bookings. If you want to drive the right kind of traffic to your hotel, make sure you rank for key phrases that potential LGBTQ+ booker use on online search engines. The best way to do so is for a hotel to create holiday-related content that both includes the right keywords and is attractive for LGBTQ+ travellers. 
We already briefly touched on this earlier, but creating blog content on the top local activities that gay guests can do during the holiday period is a great start. And if you want to be even more niche, why not specifically target LGBTQ+ families looking for a winter getaway? The possibilities are endless – just make sure you don't leave it for the last minute as it takes a few weeks for SEO to gradually build up website traffic. 
(5) Get active in industry networks
Ok, this is not a winter-only activity, but we thought we couldn't write an article on how to increase online hotel bookings from LGBTQ+ guests without mentioning industry networks. There are some great ways to stand out in the LGBTQ+ travel industry, such as by joining relevant trade associations and consortiums.
An LGBTQ+ trade association, such as IGLTA and TAG, give their stamp of approval to accommodations that qualify as being gay-friendly. As a member, hotels need to adhere to certain standards (such as providing LGBTQ+ sensitivity training to employees). It's a great form of accreditation, especially when considering that a staggering 83% of LGBTQ+ travellers choose their hotel based on its gay-friendly reputation. 
Joining an LGBTQ+ consortia programme is another great way to get relevant accreditation, and allows your hotel to be recognised as an 'LGBTQ+-welcoming' accommodation on the GDS. Agencies currently use the following two GDS codes to search for LGBTQ+-friendly hotels: GY1 and GAY. 
Stand out this winter with World Rainbow Hotels
There you have it – five excellent ways for you to attract more LGBTQ+ customers this winter season. And if you need a little help, don't be afraid to reach out. At World Rainbow Hotels, we bring together a global community of gay and lesbian welcoming hotels, providing accommodations unprecedented visibility and access to the LGBTQ+ market.

We're experts at marketing hotels to LGBTQ+ travellers and are proud to offer our very own LGBTQ+ consortia programme. If you're keen to increase online hotel bookings from LGBTQ+ guests, find out more about our services or register your hotel today.