It just creeps up every year, once New Year is over and done with we then have to  prepare ourselves to be romantic; whether with a spouse or in search for a loved one. If you're already in a couple it's either a joyous occasion or a chore; and if it's the latter, there's nothing more irritating than your partner being ahead of you and give you the feeling their much more romantic than you.
As a singleton it can just bring dread…nothing worse than seeing all those couples singing like humming birds as they dance down the street staring lovingly into one another's eyes.
Well – that's why we're here to help. We have two perfect solutions.
Solution 1 – Valentines is a Chore: Yet You Want to Be Romantic
Plan a surprise weekend away; a city break so you can lap up the love and put a big bright smile on your spouse.Whether you are looking for a romantic mountain hideaway, island escape or romance in a boutique city centre hotel, check out our selection of hotels that are passionate about providing you with great hospitality and a perfect setting for a really special weekend break or holiday.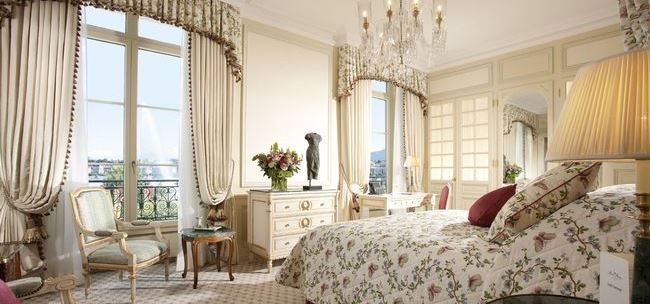 Geneva is beautiful this time of year, the hills and mountains are capped with snow, there's a frozen bite to the air – so a perfect time to enjoy the hotel room. Stunning is the word to describe the authentic and refined period decor of this historic hotel, as well as the charm and savoir vivre that makes it one of the most distinguished addresses in Switzerland.
Sleep by the stars and immerse you and your partner in luxury, 5-star quality. The Peninsula is considered by many as the finest luxury hotel in LA. With its discrete location in the very heart of a most prestigious neighborhood, you will be lavishly greeted upon arrival to this hidden oasis in the center of the city. There's plenty to distract you too in LA – so no accounting for getting bored.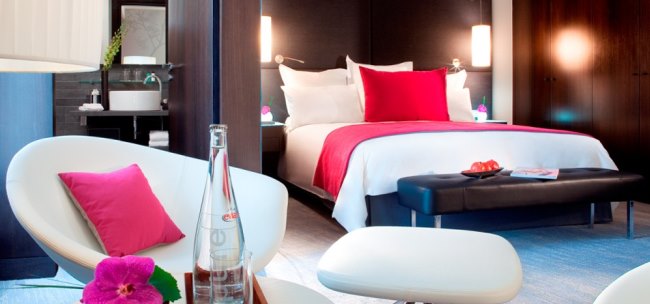 Is there anywhere more romantic than Paris? Slope around Le Louvre on a cold afternoon, warm the hands in local coffee shops, or wrap your lips around French delicacies. There's art, there's culture and there's romance. Renaissance Arc De Triomphe is about breathtaking contemporary design and comfort central to all of the city's major landmarks. Each room is  spacious and tastefully decorated and boasts the latest in-room technology, as to make your Valentine's Day ultra special.
Solution 2 – You're Single: Time to Get Out and Party
There's no excuse, let's just forget Valentine's Day and get out and enjoy ourselves. What does it all mean anyway? Just an excuse to spend more money on someone else, so let's spend it on ourselves…So what's the best party getaways for February.
Want to impress yourself? Or someone else…? Just maybe! Then there is no way that you will get bored in Barcelona, nor in the ME Barcelona Hotel. This is a new version of contemporary design, with chic asthetics, easy colour tones, and a style that delivers emotion. Plus the windows over look the stupendous Barcelona skyline. Make your weekend worthwhile…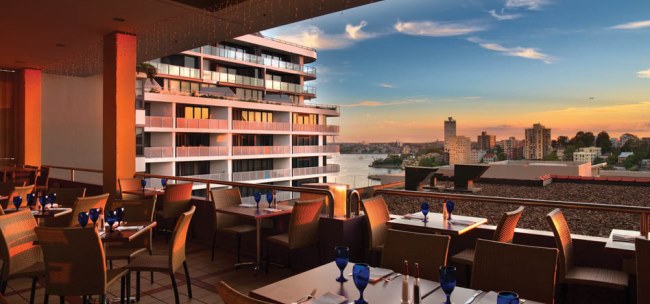 Get out into the gay capital of Australia and party to dawn, crawl back to your hotel and sleep off the hang over. Enjoy the simple and tasty breakfasts and then watch the world go by…
What would you do in Party town of the East? Tel Aviv on the Mediterranean still has mild nights, yet the party scene is far from mild. Grab your dancing shoes and go cruise the bars and clubs, head back to Brown TLV and immerse yourself in the boutique experience.